With plenty of capacity and a continuing soft market, the 1 January renewals should hold no surprises. But, talking to cedants in the run-up to Monte Carlo, we discover that meeting the needs of reinsurance buyers is about more than just the right price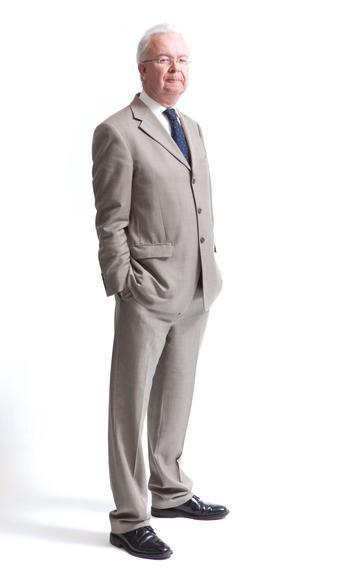 At first glance, it appears that the discussions leading up to the 1 January renewals will be fairly relaxed this year. Despite a number of large losses in the first half of 2010, rates in most lines are softening – though not enough to trouble the reinsurance industry too greatly. Reinsurers have plentiful capacity on offer and, thanks to their high levels of capitalisation, are unlikely to present buyers with many counterparty risk concerns.
"The April and July treaty renewal seasons showed general market softening, which appears likely to continue through to year-end," RSA group reinsurance director Alan Fowler says. "The outlook therefore appears to be further softening, with no shortage of capacity for the coverage required."
He adds: "The expectation is for a generally smooth year, not unlike the 2010 renewals, where we found plenty of capacity at acceptable prices."
That does not mean the negotiations between cedants, reinsurers and brokers in Monte Carlo, Baden-Baden and other industry forums in the run-up to 1 January 2011 will be a mere formality, however. While acknowledging that they will not need to fight for capacity this time around, buyers still have a number of issues that they need to hammer out with their business partners.
It's all in the details
The main focus for many cedants during the discussions will be to ensure that the reinsurers charge them based on their individual risk portfolios and loss experience, rather than on reinsurers' general views about a market, business line or client segment.
"We're a bit like a stuck record on this one: it's differentiation, differentiation, differentiation," says Lloyd's insurer Barbican's commercial deputy underwriter Conor Finn. "We are gross-line underwriters, we use reinsurance as a second line of defence, and we don't dollar swap with our reinsurers.
"We definitely want people to set us apart from the crowd and understand our risk appetite, rather than treat us like just another cedant."
Finn acknowledges that being treated appropriately requires efforts from the cedant as well as the reinsurers and brokers. "The onus is firmly on us to differentiate ourselves," he says. "It's no good blaming the reinsurer for not understanding us."
RSA's Fowler agrees, adding: "We understand that the more granular and transparent we can be, the better the deal we will get."
However, Finn feels reinsurers could also be more proactive in how they use the data cedants provide them. He recounts situations where Barbican has spent a lot of time preparing and submitting data, but an answer comes back from the reinsurer with little discussion.
"It's not that the information is disregarded, but it doesn't seem to have the desired impact," he says. "The process seems very commoditised, and that is not what we want."
For others, the key will be ensuring that reinsurers don't jump to the wrong conclusion about their reinsurance prices because of trends in the marketplace. Global head of reinsurance at Allianz Global Corporate & Specialty (AGCS) Jan Störmann explains that falling prices on the primary side do not necessarily mean greater risk exposure for the reinsurer.
"We would rather exit business if we believe the original side is underpriced, which means we would reduce exposure," he says. "We would expect this to be reflected in the reinsurance pricing. It is important to make this apparent to reinsurance underwriters because they will naturally be trying to avoid price reductions."
Good relations
Störmann acknowledges that reinsurance underwriters might also find it difficult to explain to their boards of directors that process should be lowered.
But far from finding cedants' attempts at negotiating lower prices annoying, Störmann contends that reinsurers welcome the opportunity to discuss risks and exposures in detail. Just as cedants want to give as much information as possible about their exposures to ensure they are charged the correct price, reinsurers are keen to gather data to understand the risks they are assuming.
"We have regular meetings with reinsurers all year round, not just for renewal purposes but to explain all the developments in our book. They enjoy that," Störmann says. "It stabilises our relationships, helps us to create trust and confidence, and eases the discussions."
Barbican's Finn agrees that the discussions will be as much about relationship-building as finding the right price. Maintaining continuity is all important.
"We are now trying to build bigger relationships, possibly with fewer reinsurers, across a wider range of classes. We think that is better for our business than spreading ourselves thinly," he says. "We have some very good key relationships and we hope to enhance those."
Like Störmann, Finn is keen to ensure that not all discussions with reinsurers centre on rates and renewals. "In addition to Monte Carlo, we are planning trips to Bermuda and Europe so we can spend a more time with key reinsurers," he says.
For the most part, any changes made to existing reinsurance arrangements will be minimal. "We always re-examine our major programmes to make sure they satisfy our needs with regard to retentions and capacity, but at this stage we would not anticipate any big changes," Fowler says.
Störmann agrees. "Our core structures are fairly stable, as are our reinsurer relationships, so I'm not planning on changing lead reinsurers or making significant alterations to the panel." However, he adds: "We are constantly working on optimising our retention management strategies, and again that is something we are looking at."
Changes are likely to be more marked for Barbican, which launched in November 2007. Finn explains that, as a newer business, Barbican previously bought reinsurance in lower layers than its peers to protect its balance sheet as it was growing. This is now changing, however.
"I would expect us to retain more risk this year," he says. "The pricing in some instances does not work for us – after the reinstatement, you get so little risk transfer that it is not worth it. You might as well run more of the risk yourself."
Storm brewing
While it is currently a buyers' market, and the mood is generally relaxed from the cedants' perspective, the North Atlantic hurricane season could throw a spanner in the works. The season runs from 1 June to 30 November, leaving plenty of scope for industry-changing surprises.
Many renewals discussions have been upset by stormy weather: few will forget the fraught negotiations in Baden-Baden in October 2005 after the triple whammy of hurricanes Katrina, Rita and Wilma.
Some forecasters believe there is a distinct possibility of an active year. Hurricane forecasting firm Tropical Storm Risk, for example, expects Atlantic Basin and US landfalling tropical storm activity to be up to 80% above the long-term average from 1950 to 2009. It expects 2.6 hurricanes to make landfall in the USA in 2010, for example, compared with the historical norm of 1.5.
"A major US hurricane would present a big challenge. I suspect that, depending on the size of the event, capacity will become scarce and reinsurers will try to raise prices," Finn says.
However, even despite the heavy catastrophe burden already witnessed in the first half of the year, some feel that only a very extreme second half would remove enough capital from reinsurers' balance sheets to influence rates greatly.
"Anything less than a $50bn event won't even marginally affect the market, and probably even a $50bn event would not change anything," Störmann says. While he believes a combination of events could result in large enough losses to move the market, he thinks the chance is remote.
"I am currently planning for something more modest: probably slightly more events than last year and probably even more than average. But modestly more than average will have absolutely no impact on the market," he insists.
Well prepared
Reinsurers' improved financial strength and exposure management are helping them to weather storms more effectively than in the past.
"The hurricane season always causes some potential anxiety, but reinsurers have replenished balance sheets, and the uncertainties around their investment portfolios have largely disappeared," RSA's Fowler says.
"Reinsurers' abilities to better manage their accumulations post Katrina, Rita and Wilma, the current abundance of capacity and capital, and RSA's lack of exposure in the USA should help us," he adds.
Despite the forecasts, the North Atlantic season has been quiet so far, with only three named storms, of which only one – Alex – reached hurricane strength. But even with a benign season, uncertainty remains. Claims from some of the first-half events could turn out to be worse than expected. Some reinsurers' estimates for the Chile earthquake have increased. Munich Re, for example, raised its loss estimate from the event to $1bn after retrocession in June, up from its April estimate of $700m.
And although energy company BP's decision to self insure has cushioned the industry to some extent against losses from the explosion of the Deepwater Horizon rig, there is still a lot of uncertainty about liability claims from the event.
Barbican's Finn says that marine price increases seen as a result of the Deepwater loss have mainly been more prominent on the insurance side, but he adds: "We are waiting to see how much of a pricing change there is following Deepwater. It is having quite an effect on the market." GR
Weighing up the alternatives
Alternatives to reinsurance, in particular catastrophe bonds, are now an accepted form of risk transfer. So much so that they are no longer the preserve of experimental, well-capitalised reinsurers.
Many large ceding companies now employ them, with AIG general insurance subsidiary Chartis joining the list of issuers this year.
It is clear that such instruments remain a minority, however, and many buyers are sticking to tried-and-tested methods of protecting their balance sheets from extreme risks.
While the surge in cat bond issuance so far has been partly attributed to the instruments' pricing being roughly on a par with traditional coverage, for some the numbers simply do not add up.
"Every year we look at alternative products, such as cat bonds, but the pricing differential is still such, particularly for UK perils, that with abundant traditional capacity available it makes no economic sense for us to move away from our current structures," says RSA's Alan Fowler. When asked what types of innovations he would like the reinsurance industry to offer, he responds: "We would like to see the capital markets make alternative products more attractive via price and coverage."
While acknowledging that Allianz's group reinsurer, Allianz Re, taps the capital markets for retrocessional coverage, as it did in May this year with its third Blue Fin securitisation, Jan Stormann at AGCS says: "Should we have a need at all, we would refer to Allianz Re here, but at this point in time we don't foresee any need."
Even alternative reinsurance structures, such as
multi-year deals, are not finding favour with some cedants. "We looked at some last year, but when we looked at the pricing differential it wasn't worth it," Barbican's Conor Finn says. "Why tie yourself into what looked like a top-dollar price? It didn't strike us as a very smart play."
However, he adds: "We are always interested in talking to people about multi-year products."