The insurance sector has a lot to do if it wants to close the protection gap in Middle East markets, according to James Vickers, chairman of Willis Re International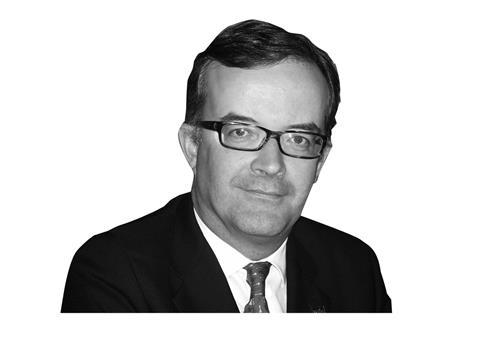 Insurance penetration is low in the Middle East, but if the re/insurance market is to reduce the gap, it will need to find new ways to innovate and distribute its products, according to Willis Re International's chairman.
Commercial and industrial lines potential is still relatively untapped in the Middle East, but personal lines business – particularly for middle class and low-income customers – is particularly undeveloped, James Vickers tells GR ahead of the Dubai World Insurance Congress (DWIC) 2019.
"Demand is hugely untapped and unserved in the Middle East, so there is an enormous amount of work to be done," Vickers says. "One area of demand is in commercial and industrial lines, where there is some insurance penetration, but it is lagging what it should be in this region."
Vickers continued: "The whole concept of the value of insurance is still too low. For commercial clients, you must look at their business priorities, their understanding of risk, and how they rate the value of insurance product they buy," he says.
"If they see it as a cost, they are going to try to reduce that cost. But if they recognise that they are facing other pressures and that managing risk is important to them, then the value of insurance changes completely," Vickers adds.
He says he sees two other areas of opportunity, both within personal lines business, where the industry should be innovating to do a better job of closing the economic gap, and reinsurance should be helping to transfer the risk.
"Insurance penetration is pretty bad worldwide, but especially poor in the Middle East. There is a huge amount more to be done to penetrate the middle class within Middle East economies, and also for lower income customers," says Vickers.
"What we need are new means of distribution, for delivering the product, and for attracting customers, because the current ways, with the current costs and expense models, are not sustainable," he adds.
With government purses strained by falling revenues, due to the low price of oil, the onus is increasingly on private citizens to pay more themselves – for which insurers can also play an increasing role.
"Governments are not as fiscally strong as they want to be," Vickers says. "Across catastrophe risk, agriculture, pandemics, they are looking to find ways to share risk with the private industry as a whole."
A drop in the pipeline of new investments being made within region, such as for construction and infrastructure projects, has also led to fewer risks reaching insurers and reinsurers. "I would argue that perhaps people should turn their thoughts away from these big high profile targets, and towards the areas that are most under-insured," Vickers says.
He points towards venture capital investments, such as Leapfrog, into innovative insurance projects within emerging economies. "They're backing organisations within emerging markets that can deliver a simple product in an easy and cheap way, mostly through mobile phone technology," Vickers says.
The technology is available for more such projects, such as health insurance via phone apps, and the microinsurance products that have been pioneered in Africa, where mobile phone usage has been used to accelerate the number of people with access to basic financial services.
"There are still regulatory barriers in some markets to provide banking and insurance by phone. What we need is for the regulators and the insurers to execute on this to increase insurance penetration," Vickers says.
DWIC coming up
GR is gearing up for the Dubai World Insurance Congress (DWIC) 2019, to be held 27-28 February, co-hosted with the Dubai International Financial Centre.
Expect more Middle East online content between now and then, and more web content and print dailies published live at DWIC.
Click here to find out more about DWIC, and to register yourself for the event.