2018 marked a second consecutive year of bumper profits for the UAE's insurance market, according to an AM Best report
Underwriting performance and premium were both up in 2018 for the UAE's insurers, as profits continued to rise, a report from AM Best has observed.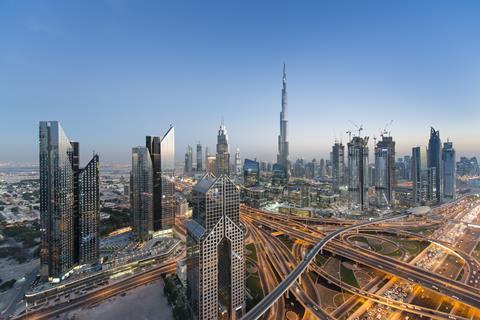 Last year was a second consecutive year of bumper profits for the country's insurance market, according to the rating agency, citing disclosures of insurers listed on the Abu Dhabi Securities Exchange and the Dubai Financial Market.
Aggregate underwriting profits for UAE-listed insurers experienced a marginal decline of 1.7% to reach AED 1.7bn in 2018, AM Best noted. Net profits, however, showed a strong increase, increasing 6.4% to reach AED 1.4bn.
"Underwriting returns continue to benefit from improvements in pricing and underwriting discipline as a result of regulatory changes in 2017 in the key business lines of motor and medical insurance," said Salman Siddiqui, associate director, analytics at AM Best.
"AM Best also notes that policies underwritten in 2017 continued to benefit 2018 results, favourably contributing to technical earnings," Siddiqui continued.
Two years of strong premium growth in volume and rates meant gross written premium (GWP) rose modestly in 2018. Overall, listed insurers generated combined GWP of AED 21.9bn during 2018, representing an uplift of 0.5% from 2017, according to the briefing.
Growth in 2016 and 2017 was due to the compulsory lines of business of motor and medical insurance, the ratings firm said, both of which benefitted from regulatory intervention on pricing.
Underwriting discipline was weaker in 2018, according to AM Best, lacking the same regulatory input, with competition driving prices down, particularly for motor business.
Motor pricing softened 15-18% in 2018, the rating agency said, citing market reports.
The report added: "Additionally, AM Best is also aware that many companies are offering higher commissions to agents and broker across all business segments, which would squeeze technical margins."
Mahesh Mistry, AM Best's senior director, analytics, said: "Despite the strong results in 2018, AM Best expects 2019 to be more challenging. Of prime concern is the softening of rates for motor, which occurred in 2018.
"Additionally, pricing across all other lines has reduced, driven by the highly competitive market environment. These policies will earn out in 2019 and could lead to technical margin erosion. Further softening of rates in 2019 would not be unexpected," Mistry added.
Health concerns
2019 will be more challenging for the UAE's insurers, AM Best expects, primarily because of potential for pricing inadequacy in motor and medical, driven by rates competition, leading to erosion of technical margins.
A continuing area of unease for AM Best was the prospective performance of medical, particularly relating to the Dubai Health Authority (DHA) schemes, which have so far performed well.
The rating agency said it expects a deterioration in margins, as policyholders become more aware of their cover and the the claims process.
"AM Best believes that insurers with well-diversified portfolios should be able to absorb potential losses on the DHA schemes, whilst those with concentrated profiles may face difficulties," the report said.
Future volume of DHA-derived business is expected to slacken. AM Best warned that employers are not renewing programmes for the years in which their employees' visas are up for renewal.
"The lack of continuous monitoring of employers regarding compliance with the DHA medical programme, could create volatility in the level of premium volumes generated by insurers," said the study. "However, opportunities provide by Expo 2020 could result in additional premium, but these are likely to be driven by the international market, with limited retention for local carriers."
Additionally, continued fluctuations in oil prices and reduced government spending will continue to limit insurance purchasing volume, as well as add potential investment-side volatility from equity and real-estate prices, the rating agency added.
Winners and losers
The top four insurers commanded a majority market share in 2018, AM Best observed, with Oman Insurance dislodging Orient Insurance as the largest by GWP, but "the difference between the two companies is marginal".
Mid-tier insurers had mixed fortunes, the ratings firm said, as they grappled with the challenges of scale and risk selection. Companies that have developed their own distribution strategies fared best, according to the report.
Mid-size climbers in GWP included Abu Dhabi National Takaful, Al-Sagr and Dubai National. Al Dhafra, Metaq Takaful and Dar Al Takaful all slumped in 2018. Al Wathba enjoyed stable premium, after previous years' falls, while Takaful Emarat was stable, after rising in the ranks through acquisition. The ratings firm expected it to continue to grow in 2019.
DWIC coming up
GR is gearing up for the Dubai World Insurance Congress (DWIC) 2019, to be held 27-28 February, co-hosted with the Dubai International Financial Centre.
Expect more Middle East online content between now and then, and more web content and print dailies published live at DWIC.
Click here to find out more about DWIC, and to register yourself for the event.