Fitch says the compulsory health insurance market is overcrowded and predicts the pressures on profitability will force out weaker players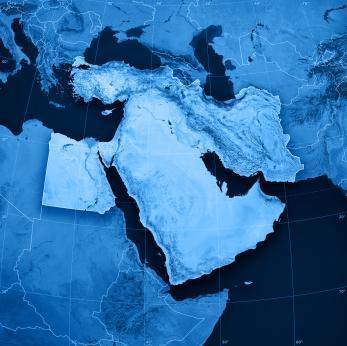 The UAE and Saudi Arabian health insurance markets are too crowded, and some insurers will drop out amid fierce pricing competition, according to Fitch Ratings.
These are the two largest markets in the Middle East, with gross written premium (GWP) in the UAE and Saudi Arabia at $5.3bn and $5.1bn respectively.
The two markets are also the fastest-growing markets in the region, with premiums increasing by $600m in the UAE and $100m in Saudi Arabia in 2017.
Eroding profitability
Health insurance has become compulsory, following regulatory reforms, and Fitch believes this has encouraged new entrants into the market, eroding profitability. The sector's net combined ratio was 99% in 2017, indicating only marginal profitability.
Fitch predicts additional pressure on insurers as a result of the introduction of VAT last year, which pushed up medical costs, also pushing up claims costs.
As a result, Fitch has predicted that several insurers will cease operations or merge with competitors in the next few years.
The rating agency said that this exodus could have an overall positive impact on the credit quality of the markets by removing the smaller and weaker insurers, reducing competitive pressure on those that remain.
Continued dominance
Despite increasing pressures, Fitch that health insurance will continue to dominate Middle Eastern insurance markets given that it is mandatory and insurance penetration in other lines remains low.
In 2017, health GWP comprised 46% of the UAE market total, compared with only 19% in 2008. In Saudi Arabia, health GWP had also grown exponentially to account for 52% of total Saudi GWP in 2017.
The dominance of health insurance in Saudi Arabia in 2017 is around the same level as motor insurance's dominance 10 years ago. Motor now only accounts for 32% of total GWP in Saudi Arabia, despite an increased market potential with the law allowing of women drivers last year.
Fitch predicts that Saudi growth in health insurance will slow, following the sharp increases in recent years within a limited market, that should start to plateau.
Future regulations and changes in the region
Compulsory health insurance has been introduced in the region in phases. It was first introduced to the UAE, in Abu Dhabi, in 2005, when all private sector employees and their dependants were required to have health insurance. In 2007, comprehensive health coverage was extended to all UAE nationals living in the emirate.
In Saudi Arabia, compulsory health insurance for non-Saudi workers in the private sector was implemented in 2006, with compulsory health insurance for Saudi employees in the private sector following in 2010. It was then extended to the families of residents working in the private sector in 2016.
In Dubai, mandatory cover was introduced in three phases from 2013 so that all residents had cover in 2016.
In Oman, which is a significantly smaller market, compulsory health insurance has not yet been introduced, but Fitch predicts that regulatory initiatives will lead to full implementation of compulsory health cover for private sector employees, expatriates residing in Oman and visitors.
Fitch also predicts strong growth of health insurance in Bahrain and Kuwait in the future, after regulators have observed developments in the UAE and Saudi Arabia. Bahrain will introduce it in 2020, and Kuwait is also working on new laws.
Implementation is proving problematic in some other regions, however. Qatar's government had to suspend the introduction of its insurance scheme, 'Seha', in December 2015, and has been forced to re-draft its laws.
DWIC coming up
GR is gearing up for the Dubai World Insurance Congress (DWIC) 2019, to be held 27-28 February, co-hosted with the Dubai International Financial Centre.
Expect more Middle East online content between now and then, and more web content and print dailies published live at DWIC.
Click here to find out more about DWIC, and to register yourself for the event.