Insurtech has moved from a peripheral re/insurance topic to the centre stage, GR consulting editor David Benyon writes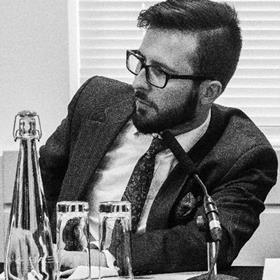 At reinsurance events only a few years ago, insurance technology topics were typically scheduled for the post prandial afternoon panel session – oftentimes called the graveyard shift – for sleepy underwriters and brokers, having loaded up at the buffet lunch.
Not so today. Technology was the dominant theme at GR's Innovation & Insurtech 2018 event held in Bermuda in November. Nowadays brokers and underwriters will sit, wide awake and avidly listening, to a day devoted to fresh thinking and emerging technologies.
This shift in emphasis has happened remarkably quickly and is indicative of more than just conference schedules. Insurtech has moved from a peripheral re/insurance topic to the centre stage.
This has happened despite continued waves of mergers and acquisitions (M&A) activity. It has happened despite busy claims years of heavy catastrophe losses in 2017 and 2018. It has happened despite attentions focused on insurance linked securities (ILS). It has happened despite stubborn expense ratios and operational budget cuts.
Wait a second. No, this insurtech revolution is happening so fast because of these parallel trends.
The sector is realising that M&A is not the answer to its problems. Big is not always beautiful. Many M&A deals look problematic, expensive, and tricky to digest. The sector has too much capital but transforming an organisation's technology might be a better investment than bolting on a neighbour with its own myriad legacy systems.
Catastrophe losses, from hurricanes to wildfires, are also encouraging insurtech. Employing artificial intelligence to automate claims, using drones to overfly damaged property, understanding big data to better price risks and pioneer parametric solutions – all of this is easier with technology as an ally.
The rise of ILS, and particularly collateralised reinsurance transactions alongside traditional catastrophe bonds, to reach at least $100bn in 2018, is prompting traditional reinsurers to question their business models against the competition.
Stubborn expense ratios complete the picture towards what looks like an insurtech revolution. A sector renowned for its traditions and conservatism knows it faces change to find the efficiencies to compete more sustainably in a market that shows few signs of a hard turn as in previous cycles. A generation of Baby Boomer professionals is retiring, but new innovators are needed, and reinsurance can't kick the can down Lime Street forever.
On a similarly modernising note, this will be the final GR quarterly issue published in print. We're adapting and modernising, too. There will be ongoing online coverage to provide news, interviews, features and analysis, periodical special reports, and ramped up print daily coverage from the big re/insurance events around the globe.
Speaking of which, GR is gearing up for Dubai World Insurance Congress 2019 in February. The GR team will be there, running online coverage of the event and a daily print magazine live from the conference. It was great catching up with many of you in Monte Carlo, Baden-Baden, Singapore and Bermuda in the past quarter, and I hope to see many of you in Dubai in 2019.
Wishing readers all the best for the New Year,
David Benyon
Consulting Editor, Global Reinsurance