Energy from waste is heading for a boom, but (re)insurers eyeing this innovative sector should be aware of the potential problems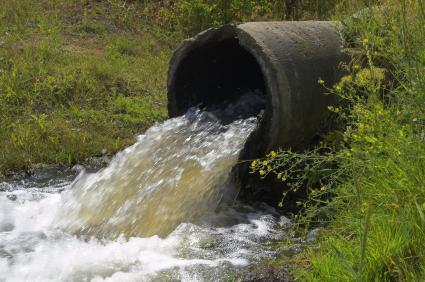 Insurers and reinsurers providing cover for the energy from waste sector could see business boom in the coming years. An increasing number of such plants are being built, so the amount of construction-related cover required will rise. And once plants are up and running, insurers will have opportunities to provide cover for their ongoing operation. But insurers and reinsurers are warned to proceed with caution. The sector is highly innovative, and unfamiliarity with the risks involved could prove costly.
Aviva predicts that the biomass (plant or plant-derived material) energy market will have a total value of around £7bn ($11.07bn) by 2015. To put this in context, it says the biomass sector was worth just £4.4bn in 2008. More recently, in an emerging risks report produced in June by Lloyd's, specialist renewable energy coverholder GCube – which is backed by Lloyd's syndicates and Munich Re – said the energy from waste sector was undergoing a "boom time" and that it was expected to grow by about 12% each year.
Opportunities for insurers
The sector is expected to be a valuable one for the insurance industry. "It is difficult to put a figure on it from an insurance perspective but it is a huge growth sector, both small-scale and large-scale, particularly in the UK," says Aviva corporate and speciality risk underwriter Grahame Jones. "The UK environmental goods and services market is expected to employ more than one million by 2015."
This growth presents various opportunities for insurers. Despite government proposals to limit the total amount of new-build dedicated biomass generating capacity to 400MW, there will "still be huge potential to write future operational covers on those that have been constructed", Jones adds. And as well as opportunities providing cover for plants when operational, there will be opportunities for insurers to provide "input to the risk engineering and loss control scenarios".
Assessing the risks
The plants will need several types of cover. Jones highlights risks during construction, including advanced loss of profits, construction public liability, and potentially marine cargo insurance for imported components. JLT Specialty head of renewable energy Paul Hansen has identified the location of plants as another "key risk factor" because they may be in densely populated urban areas or near ports and railways. In addition, he says, there are risks associated with mechanical breakdown. "Some technologies are now well established and, as with other renewables, are becoming more reliable and efficient," he says. "However, there are still risks. For example, when dust is mixed with oxygen it can act like gunpowder. Insurers can help police these."
GCube is one insurance provider that has spotted the potential in the sector and is seeking to expand its business accordingly. The underwriter has increased its biomass and geothermal construction underwriting capacity from $175m to $250m for any one project. GCube head of business development Jatin Sharma says he expects high demand for construction and operational insurance in years to come from North America, the UK and Ireland, Europe, Scandinavia, Eastern Europe and Australia. Sharma tips the energy from waste insurance market as a sector where Lloyd's can "lead the way and develop [it] profitably".
Lloyd's says it can provide "more unusual cover" for the sector, including insurance against a "long, drawn-out planning process" and legal indemnity policies that developers can buy at the planning stage to protect against the increased costs of dealing with a judicial review of the plans.
Exercising caution
But there are pitfalls. Jones warns that underwriters will have to exercise caution. "There is constantly changing technology, including potentially prototypical exposures," he says. In addition, he says insurers should be wary of feedstock quality concerns that could cause problems with the machinery.
On top of that, he says, insurers will need to check there is adequate risk management during the construction phase, such as ensuring that efficient fire-detection suppression systems are included".
RSA construction, engineering and renewable energy director for Europe Steve Kelly says underwriters must fully understand the risks. "It's a specialised sector – there's lots of innovation," he says. It is also a process that produces several by-products, such as fertiliser and substances used in ornamental paving, says Kelly. As the machinery is "prototypical", underwriters must understand that a lot of it will come into contact with corrosive substances, and that different plants operate at different temperatures, he adds.
Munich Re energy facultative underwriter Peter Bender highlights the heterogeneous nature of the raw material. "Municipal waste contains various substances that can poison the catalysts."
But despite these issues, Kelly says the sector is a fast-expanding market that offers many opportunities, especially at the outset of projects. "The number of energy from waste plants has doubled since July 2011 – plants need initial transport cover, cover for the construction period and testing of machinery, as well as cover for loss of revenue."