Atrium will be purchased for $183m and Arden Re $79.6m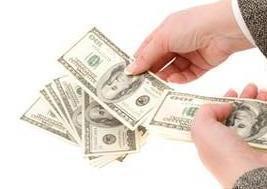 Bermudian run-off specialist Enstar Group has entered into definitive agreements with Arden Holdings under which Enstar will acquire Atrium Underwriting Group and Arden Reinsurance Company.
The purchase price for Atrium will be about $183m and the purchase price for Arden Reinsurance will be approximately $79.6m. Both transactions are expected to close by the end of the fourth quarter of 2013.
"The acquisition of Atrium's 'live' underwriting platform will represent a further evolution of Enstar's business," said Enstar's chief executive Dominic Silvester. "Our core focus remains on acquiring insurance and reinsurance companies that are in run-off, however we believe Atrium will provide us with a high-quality operation at Lloyd's that includes a skilled underwriting and management team that will help create new opportunities for us to grow and prosper.
"Atrium intends to continue its existing strategy and plans under Enstar's ownership while evaluating opportunities that may arise from Enstar's future acquisitions," said Atrium chief executive Steve Cook. "Atrium believes it has found a culturally compatible and financially secure strategic owner."
Lloyd's insurer Atrium manages Syndicate 609 and provides approximately one quarter of the syndicate's capital. Atrium specialises in accident and health, aviation, marine property, non-marine property, professional liability, property and casualty binding authorities, reinsurance, upstream energy, war and terrorism insurance, cargo and fine art.
Arden Re (formerly Ariel Reinsurance Company) is a Bermuda-based reinsurance company that provides reinsurance to Atrium and is currently in the process of running off certain other discontinued businesses.
Enstar, a Bermuda company, acquires and manages insurance and reinsurance companies in run-off and portfolios of insurance and reinsurance business in run-off, and provides management, consultancy and other services to the insurance and reinsurance industry.