Germany and Czech Republic also badly affected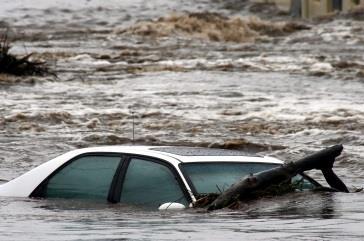 Heavy rainfall continues to cause widespread flooding across central Europe. Following several days of intense rainfall, Germany, Austria and the Czech Republic are currently the worst affected areas. Seven fatalities have been reported and numerous people remain missing.
The financial impact of the flooding is not yet known, given the large geographic reach of these rivers as well as the possibility of further flooding in the coming days, according to EQECAT. Spiegel online has reported an initial estimate of €3bn of damage in Austria.
Austria's meteorological service reported that two months of rain fell in just two days. As well as widespread damage to thousands of homes, subsequent landslides have caused the closure of railway lines, schools, roads and bridges.
In Germany, the Bavarian town of Passau has been particularly hard hit as flood waters reached their highest level since 1501. Passau lies at the confluence of the Rivers Danube, Ilz, and Inn.
Large scale evacuations have taken place, including 7,000 people from Eilenburg, 300 in Salzburg and 3,000 across the Czech Republic.
The last major flooding event in central Europe was in 2002. Damage was largely concentrated on the residential and commercial properties of Dresden and Prague. The economic damage from 2002 was estimated to be about €18.5bn (Munich Re), with Germany, Austria and the Czech Republic bearing most of this damage.
Despite the large financial damage in 2002, insured loss was substantially lower. Given low insurance penetration, insured flood damage did not form part of standard insurance covers in many of the affected regions, culminating in approximately €3bn of insured loss. Most of these claims were the result of reinsurance contracts written in Germany, Austria and the Czech Republic.