Insurer expects reinsurance cover to limit impact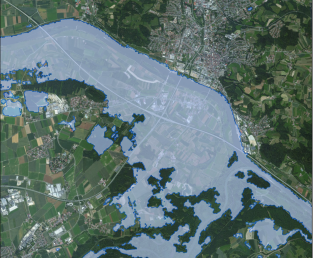 Allianz expects the recent severe flooding in Europe to cost it €350m ($467m).
The company expects to pay out about €500m in claims to clients, but believes the flooding will trigger its reinsurance policies, limiting its net payout to €350m.
Heavy flooding has hit Germany, Austria and parts of central Europe in June, causing billions of euros of damage.
Rating agency Fitch estimates that total insured losses in Germany alone will be €3bn. Austrian losses are thought to be on a similar scale.
Allianz plans to update its flood loss estimate when it releases its second-quarter results on 2 August.