Insurtech UK says the rolling sandbox has always been an 'historic policy objective' for the trade body
The FCA will now be allowing rolling applications for its regulatory sandbox.
The regulatory sandbox enables businesses to test new propositions in a live environment, with regulators permitting certain relaxations for a limited time while testing.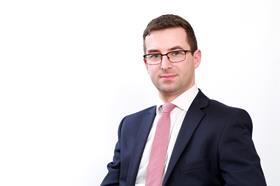 Until recently, the FCA's sandbox scheme operated in cohorts, where businesses were supported in their testing only during set periods of the year.
However, that approach changed on 2 August 2021, meaning that businesses can now apply to participate in the sandbox at any time.
According to a LinkedIn post yesterday (10 August 2021), trade body Insurtech UK said: "The concept of a rolling sandbox has been a historic policy objective for Insurtech UK and was something we called for when we met with the FCA back in the good old days of face-to-face meetings.
"The movement away from a cohort-based approach gives more flexibility and less time pressure on startups - we hope this leads to greater sign up, both from insurtechs and all other sectors."
Attracting tech talent
The FCA considers diversity and inclusion to be "regulatory issues" and this extends to the support it offers in the sandbox.
Diversity of experience, thought and participation at senior levels leads to well-rounded decision-making, enabling firms to better meet the needs of all consumers.
Speaking about the FCA's move, Andrew Barber, financial services expert at law firm Pinsent Masons, said: "As the UK looks to continue to attract fintech businesses and remain a market leader, a cohort basis for the regulatory sandbox was not sustainable.
"It is good to see that the FCA has acted quickly on the recommendations within the Kalifa Review of UK fintech and provided businesses with the opportunity to develop and test products year-round."
The Kalifa Review is an independent, government-commissioned report on the UK fintech sector, led by Ron Kalifa OBE. Insurtech is a subset of fintech.
The FCA launched its regulatory sandbox in 2015 - the first businesses benefited from the scheme in 2016.
Insurance Times has contacted Insurtech UK for further comment.