For many, Monte Carlo is the place to take market temperature, with natcats the hottest topic this year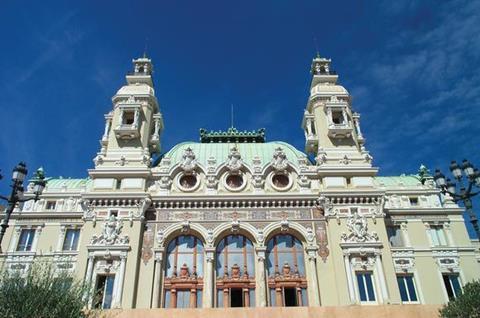 "It's a bit like speed dating," says Markel International president Jeremy Brazil of the quick-fire meeting experience at the Monte Carlo Rendez-Vous. "You turn up to the Cafe de Paris to meet someone you have never met before who is invariably late. You get half-hour slots and you are lucky to speak to the person for 15 minutes."
For Brazil, Monte Carlo is clearly not the ideal way to conduct pre-renewal meetings with reinsurers and clients. For many others, however, it is an ideal forum to gauge market sentiment and conditions before January 1 renewals discussions begin in earnest at more formal events such as Baden-Baden.ben
Unlike last year's Rendez-Vous, which was regarded as a damp squib, 2011 promises to be far more lively. Catastrophes, the macro-economic environment, mergers and acquisitions, risk appetite changes and start-ups will all be high on the list of talking points alongside the usual staple of pricing.
Catastrophes
Hurricane Irene's assault on the Caribbean and the US East Coast in late August, and the impending threat of Hurricane Katia, will ensure that natural disasters will be at the forefront of most delegates' minds.
"Cats, cats and more cats is going to be the headline going into Monte Carlo," broking firm BMS's head of global specialty casualty Theresa Schugel says. "We're on the heels of Irene and we've got Katia upon us, so a tightening cat market."
Of course, catastrophes were always going to be high on the agenda following the unprecedented level of first-half losses, which have cost the industry around $60bn so far. The bulk of losses so far have from the earthquakes in Japan and New Zealand, with a little help from Australian flooding.
Appetite for destruction
While the industry has largely taken the losses in its stride – there have been first half losses but no significant erosion of capital bases – the level of losses will prompt some companies to reconsider their risk appetites.
Lloyds Banking Group's global head of insurance, Bill Cooper, contends that poor results from some London market firms has forced the market to think about how much profitability is available, whether the market will turn and whether this will be enough to allow companies to start making money again.
"That was always going to be an issue at Monte Carlo but I think the release of the results has exacerbated it and made it more acute," Cooper says. "Some in the market place have already started cutting back their exposures. I think that will continue to be an issue into the second half of this year and well into next year."
Examples of companies that have cut back their exposures include Lloyd's insurers Hardy and Omega as well as Bermuda-based reinsurer Flagstone Re.
Changes in risk appetite will mean some types of coverage either become unavailable or prohibitively expensive.
"A theme for year end is that there will probably be less interest in writing all-perils, all-territories catastrophe business, and where reinsurers are willing to write it, they will be looking for higher prices," Markel International's Brazil says. "People may buy more territory-specific coverage or split it out into different sections or pillars."
Diversification under scrutiny
The heavy losses outside the US over the past two years could prompt some reinsurers to question their diversification strategies. The US East Coast and Gulf of Mexico are known hurricane hotspots, and so business is priced accordingly, but pricing levels outside the peak areas, such as New Zealand, has been relatively weak.
"Some in the market have gone large on international business. I can understand the theory because you don't want your results to be purely determined by what happens in the US. However, you can't get the same sort of pricing in other markets as you can on the US book. The US always pays proper prices, you get payback and clients are relatively loyal. That is not always the case in other parts of the world."
Towers Watson Capital Markets chief executive Martin Davies agrees. "In the areas where you really could get a good rate, like Florida, there hasn't been a major landfall for five years, whereas other territories where reinsurers have struggled to get the adequate rate is where all the action has been taking place."
Rates have since risen sharply in New Zealand, but from a low base, which could prompt some to turn their backs on the market. "Some feel rates have gone up 100% in New Zealand quake business and that is a great market to get into," Brazil says. "However, if the rate online was 2% and it is now 4% they are still not going to get a lot of payback. You have got to consider whether that is a worthwhile use of capital."
On the flipside, greater demand for reinsurance cover in the wake of the catastrophes – as evidenced by a number of insurers reloading their catastrophe reinsurance coverage in preparation for the US hurricane season, could result in opportunities for reinsurers to write more business.
Further impetus to change approaches to risk has come in the form of version 11 of RMS's US hurricane model, which some expect to lead to greater reinsurance demand.
It's the economy, stupid
Catastrophes have played havoc with reinsurers' profits, but have yet to hit their capital bases. Upheaval in the global debt and equity markets, on the other hand, could hit reinsurers right in the balance sheet. As such the turmoil is likely to feature heavily in Monte Carlo discussions as cedants try to assess counterparty risk implications as well as their own exposures.
Bail-outs of weaker European economies such as Greece have sent the value of those countries' government bonds falling, and there are fears that the troubles could spread throughout the eurozone. This would be bad news for reinsurers, whose capital bases are largely composed of government bonds. On top of this, insurers' bond portfolios are generally underperforming because of low interest rates, and debt fears have prompted stocks to fall, hitting their equity portfolios.
"We have seen recently a number of big insurers releasing details of write-downs they have had to take on various European government bonds," Towers Watson's Davies says. "Clearly there are insurers with exposure to equities and exposure to securitised instruments. Just as we saw back in 2008, there is probably no quicker way to take capacity out of the reinsurance market than that sort of macro-economic problem."
In addition, if private equity firms are sustaining heavy losses as a result of the macro-economic environment, reinsurers could be starved of an important source of recapitalisation. "Even if catastrophe risk is offering potentially significant profits, if investors are being hurt elsewhere, the money won't be around to pump into our market again," Davies says.
However, some downplay the implications, arguing that the industry has withstood the economic onslaught well. "The macro-economic issues the market is currently focused on are manageable for the [reinsurance] sector," Fitch Ratings director Martyn Street says. "Exposure to peripheral euro zone countries we believe is manageable and over the past couple of years we have seen reinsurers pulling back their exposure, particularly to Greece as the sovereign crisis has unfolded."
Standard & Poor's downgrade of US sovereign debt to AA+ from AAA also seems to have been little cause for concern. "Solvency, liquidity and claims-paying ability are deemed to be virtually unaffected and it is unlikely to push up interest rates," Schugel at BMS says. "The amounts of insurance purchased may go down in some markets, but with companies being so well-capitalised we don't see a huge impact."
Births and marriages
Economic pressures, catastrophe losses and forthcoming regulatory burdens in the form of Solvency II – as well as opportunism amid low valuations – are placing a powerful urge to merge on reinsurers.
The high-profile three-way battle to buy US reinsurer Transatlantic Holdings has ensured M&A's place on the Monte Carlo gossip list. The other biog takeover story is Omega, which is yet to find a suitor despite receiving a number of approaches over the past nine months. "There may also be others by the time Monte Carlo comes around," Cooper at Lloyds says.
However, there are an equal number of headwinds to M&A. The low stock market valuations make it difficult for listed companies to use their shares as acquisition currency. And given the myriad challenges already faced by most companies, including Solvency II and tough market conditions, the last thing they need is the additional burden of having to fuse two disparate entities.
"We view a certain level of consolidation as being a positive factor simply because we believe it would remove a certain amount of capacity from the market," Street at Fitch says. "But it remains to be seen whether the activity we are seeing at the moment would be sufficient to have any impact in that sense."
As a result, some believe hiring teams and individuals is likely to take centre stage rather than large-scale buyouts. "There is a lot of interest in bringing key talent on board in this environment," Schugel at BMS says.
Greater reinsurance demand could prompt some to consider setting up new reinsurers. There are already indications that some start-ups are in the works.
However, some feel sidecars are more likely than full-scale start-ups to sop up the additional demand. "The question from the capital providers [of a start-up] is always going to be: 'How are we going to get out of this, when this hard market opportunity is no longer there?'," says Davies. "The advantage of the sidecar model is that you can take your money off the table once the opportunity is not really there and the sidecar can be wound up. Generally it seems to be perceived to be more sensible to put money behind existing underwriters or managers in a flexible form."
With catastrophes, M&A and appetite changes, there is no doubt that there is much to discuss at this year's Rendez-Vous. The only question is how to fit it all into the half-hour meetings.