AIR and RMS estimated losses do not include business interruption costs, which could have a high impact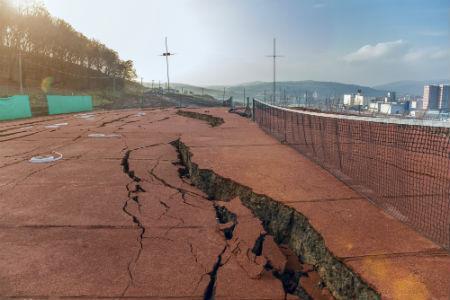 Risk modelling firms AIR Worldwide and RMS released the first estimate of losses to the insurance and reinsurance industry from last week's earthquakes in the Kumamoto region of Kyushu, Japan, putting them in between $1.7 billion to $2.9 billion and between $2.5bn and $3.5bn respectively.
Both estimates for the Japanese earthquake include insured property losses to residential, commercial, industrial and mutual properties, including structural and content damage, caused by ground shaking, fire-following the earthquake and also liquefaction, but exclude business interruption.
Impacts from the two quakes in Japan, which killed 58 people and injured over 900, include power and water outages; damage to highways, rail lines, bridges, and other infrastructure; short-term cancellation of some airline and train service; and "significant supply-chain and production interruption for regional industries," according to AIR.
The estimated range of insured losses is quite narrow, at just $1.2bn, spanning from $1.7bn to $2.9bn, but as it does not include the potentially "significant" business interruption losses and only focuses on the property loss, it is perhaps easier to estimate more accurately. As Global Reinsurance reported on Monday, business interruption has been high, since the area hit by the earthquake is a highly manufacturing one, and there have been many reports of factories shutting due to the Japanese quakes. Once added, the losses will more than likely have a significant impact on the true loss to the (re)insurance sector, with many industrial and commercial sites still not back to normal after last weeks earthquakes in the region and the ongoing aftershocks and no forecast as to when they will re-open.
At this level of losses, there will not be any impact to exposed Japan quake catastrophe bonds, but reinsurance layers may face losses which could bring into play some private ILS or collateralised reinsurance put down by ILS fund managers.That will become clearer once there is an understanding of how ILS fund's performed in April, when some ILS managers might have established side pockets for the earthquake event.