Post-Sandy pricing has improved but capital market competition is changing the market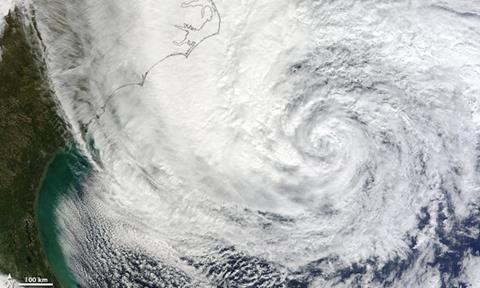 Enough capacity remains available in the (re)insurance markets to provide sufficient coverage and withstand potential losses from hurricane-related perils as the US tropical storm season approaches, according to Fitch Ratings' annual hurricane season desk reference report.
Early forecasts for the 2013 US hurricane season predict that the North Atlantic Basin is more likely to experience above-average hurricane frequency relative to long-term results, as a number of environmental forces appear positioned to produce above-average storm activity.
Pricing on US hurricane-exposed property business has generally improved following losses experienced because of Superstorm Sandy and Hurricane Isaac in 2012.
These losses have been a catalyst for positive pricing movement in the primary US property insurance market, specifically in regions and lines of business with significant catastrophe exposure.
However, in the reinsurance space, catastrophe reinsurance pricing, particularly in the higher profile Florida market, continues to be dampened by an abundance of underwriting capacity and growing competition from alternative reinsurance products.
The capital markets remain a strong and growing presence in the market for underwriting and offering protection from catastrophe risks.
The continued low interest rates, along with the desire of (re)insurance companies to use alternatives to the traditional insurance risk transfer market, has generated significant growth in new capital from third-party investors.
The process of insuring higher catastrophe-exposed areas, including Florida, continues to evolve as insurers of high-risk property test alternative risk transfer.