Mike McGavick, XL chief executive, and recently elected chair of ABIR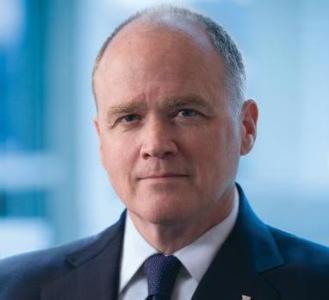 Earlier this month XL Group chief executive Mike McGavick was elected chair of the Association of Bermuda Insurers and Reinsurers (ABIR). Global Reinsurance talks to him about his objectives in his new role, Solvency II and the 1 January 2013 renewals.
GR: What will be your main priorities at ABIR?
MM: There are several pressing issues facing the Bermuda marketplace. Firstly, the Bermuda Monetary Authority has done a very good job of building up a robust supervisory framework and we want to make sure that our trading partners around the world understand that.
Secondly, we are a real believer in a private catastrophe market for insurance and reinsurance and will always be emphasising the way in which the private mechanism works so well. I think a good illustration is going on right now with Sandy in the US. There are estimates that Sandy could run to $20-25bn, in which case the Bermuda market will have provided somewhere around $5bn of that. I think that is the kind of important contribution that private reinsurance markets like Bermuda make. If you look back to 2001 onwards, Bermuda has sent $37bn to the US for catastrophe losses alone, so there is just a real story about the power of the private insurance and reinsurance market like Bermuda that we want to make sure is understood.
Thirdly, there has always been, particularly in these difficult economic times, a tendency by governments towards protectionism and we see that rearing its head in lots of different ways across the world and the role of the Bermuda insurance marketplace is to make sure that we are fighting that wherever possible. Whether it is discriminatory reinsurance taxes in the US, Brazil's limits on reinsurance markets, capital ring-fencing that prevents reinsurers being efficient in a truly global business, all of those things are on our minds and form the main objectives for next year.
GR: What do you think will happen with rates at the 1 January 2013 renewals?
MM: I previously said that general reinsurance markets might have seen some decline in pricing as we get to the 1/1s, but we no longer think that is the case and our early indicators are positive. It certainly takes away any negative incline and now we are seeing more of a flat to positive renewal season.
GR: What are your views on the current state of Solvency II given all the recent delays?
MM: Solvency II reminds me of a big overbuilt plane lumbering down the runway and when it fails to take off they keep laying new runway. I really think that they need to reflect more deeply on the structure of Solvency II itself and make sure that they have not overbuilt it to such an extent that it will never be an effective mechanism. I think the delay therefore is a good thing because it gives a real opportunity for regulators around the world to think carefully about what the best form of regulation would look like. But I think at this stage it still needs major work to be effective.
GR: What challenges has XL faced and how has it performed this year to date?
MM: XL has had a very good year and very positive results in the third quarter. We have seen our margins expanding and we are still growing. We see that as building the business up for a very healthy year in 2013. We have been through a lot over the last few years but I feel very much like we are on the front foot and showing the kind of progress that the market was hoping from us.
GR: What are your future plans for the company?
MM: To continue to drive to make sure that we are getting our fair share and that we are being innovative. It is about making sure that we solve our clients' problems and when we do that we can be more relevant to society and are therefore able to command a better margin and that is exactly the strategy that we have been on during the last couple of years. We just need to bring it more fully to effect going forward.
GR: What does 2013 hold for the (re)insurance industry?
MM: I think 2013 will still be something of an uneven year in terms of appropriate pricing because there is still an awful lot of capital in the industry, although with the events like Sandy and the catastrophes in 2011 I think the awareness of risk is increasing, which has resulted in some improvement in pricing environment. I would hope that given the current low interest rate environment that would continue.