Motor claims, fewer weather losses and commercial competition all played a role in shaping the latest reporting period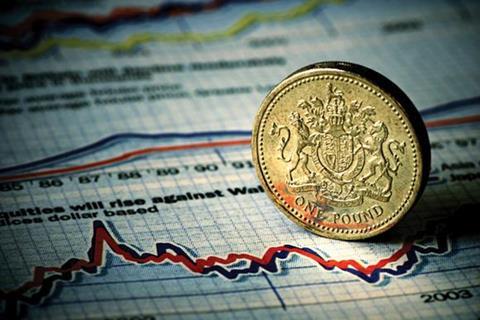 UK general insurers' first-half results made for interesting reading. While all results were buoyed to an extent by the lack of severe weather claims in the period, there was a wide range of performances as insurers tackled issues particular to their books of business. Here is an at-a-glance guide to the key developments by GR's sister title Insurance Times.
1. The most profitable underwriter in the first half so far is Legal and General.
The insurer, whose book of business is mostly household, reported a combined operating ratio (COR) of 82%, six percentage points better than the 88% it reported in last year's first half. As L&G writes mainly household business, it benefited the most from the lack of large weather claims in the first half of 2015. Of those insurers with a more diversified book, Direct Line Group fared best, with an 89.4% COR. However, the company benefited from higher-than-expected reserve releases of £215.1m which shaved 14.9 percentage points from the COR
2. All insurers so far have made underwriting profits.
In contrast to last year's first half, when two of the groups studied reported CORs above 100%, all made underwriting profits in the first half. In addition, all but two reported improved underwriting results. Much of this was down to fewer weather claims, although many companies also attributed the improvements to better underwriting. The exceptions were Zurich and Esure, which both reported increases in their CORs. Zurich, which has the worst underwriting result of those that have reported so far, was hit by a series of large fire claims. Esure, meanwhile, suffered from lower reserve releases.
3. All insurers have been hit by rising motor claims, but not all have experienced the same trends.
Personal motor was a black spot in insurers' first-half 2015 results, with most insurers reporting an underwriting loss in that particular line. All blamed claims trends for at least part of the problem, although experience varied. Ageas, for example, noted an increase in both the number of accidents and the cost of repairs for third-party damage. Specialist Lloyd's motor insurer ERS said it had experienced the increase in claims costs, but not the increased claims frequency. On the other hand, Aviva UK and Ireland general insurance chief executive Maurice Tulloch said his company had seen the increase in frequency, but not the higher claims costs that others had reported.
4. Commercial lines competition has intensified.
Several insurers reported better underwriting results in commercial lines, including Aviva, Allianz, Ageas and RSA. However, insurers should not expect an easier ride ahead from this historically troublesome area, if Allianz UK chief executive Jon Dye is to be believed. He described commercial lines competition in the first half as "vicious" and noted that it was coming from all sides, including the London and international markets.
5. Some insurers have been buying more reinsurance.
Dye also revealed that his company had bought quota-share reinsurance from group provider Allianz Re. He said the move was designed to free up capital to support Allianz UK's growth strategy and optimise the capital structure ahead of the introduction of Solvency II next year. The purchase was the main reason for Allianz UK's 12% operating profit drop in the first half.
Allianz UK was not alone in seeking additional reinsurance protection. Direct Line Group chief financial officer John Reizenstein said that in 2014, his company was only partly reinsured for bodily injury claims above £1m, but in 2015 the company is "more heavily reinsured" and now has cover for every claim above £1m.