The trends shown by the biggest UK general insurance firms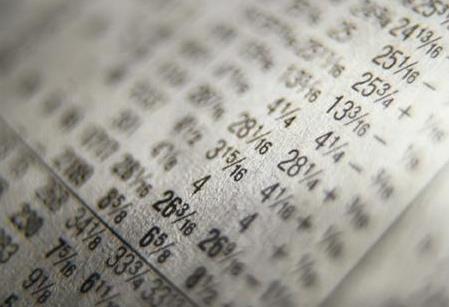 The 2014 results reported by the major UK general insurance companies were an interesting mix. Underwriting performance was generally solid, with all UK-wide combined operating ratios (CORs) below the 100% break-even mark. But some interesting trends and challenges emerged from the results and chief executives' comments. GR's sister title Insurance Times rounds them up here.
1. Motor claims frequency is rising
Several chief executives said they were seeing increased frequency of personal motor claims despite the introduction of the Legal Aid, Sentencing and Punishment of Offenders Act (Laspo) in 2013. AXA UK and Ireland chief executive Paul Evans, for example, blamed rising claims frequency on the 0.6 percentage point deterioration in his company's direct motor COR to 99.7% (2013: 99.1%). Evans and other attributed the rising claims frequency to cheaper fuel prices, which means people are driving more.
But there is optimism. LV= general insurance managing director John O'Roarke said that Laspo had reduced the average cost of claims under £10,000 by as much as £800-£1000 a case.
2. There is a growing trend to separate out old liabilities
Some insurers are separating out their old-run-off books of business that contain liabilities for asbestos and industrial deafness from their UK results. Zurich, for example, has transferred its pre-2006 mesothelioma liabilities into its parent group's centrally managed business unit. Also, RSA reported its UK legacy business separately from the rest of the UK business for the first time in its 2014 results.
3. Reserve releases are likely to fall in 2015
Several prominent insurers benefited from high releases from prior-year reserves in 2014.
The biggest beneficiary was Direct Line Group (DLG), which released £397.6m of reserves, which shaved 12.5 percentage points from the insurer's COR. LV= enjoyed a 176% jump in reserve releases to £113m in 2014, which shaved 8.2 points from its COR. But both companies warned that reserve releases would be lower in 2015.
DLG chief financial officer John Reizenstein said: "Starting in 2015, we will probably see slightly lower releases and probably a slightly improved current-year performance from what it would otherwise have been."
4. Commercial results are improving – for some
A number of prominent insurers reported greatly improved commercial results in 2014. Aviva, for example, improved its commercial COR to a profitable 92.8% in 2014 from a loss-making 102.9% in 2013. Allianz improved its commercial COR to 94.5% from 96.3%. LV= said that its commercial business made its first annual underwriting profit in 2014 with a COR "comfortably sub-100%" according to O'Roarke, and DLG achieved its aim of getting its commercial COR below 100% for 2014.
But there were some exceptions. One was RSA, which saw its commercial COR deteriorate by 0.4 points to 102.1% after it had to strengthen reserves for professional indemnity business.
5. Investment returns are still poor
It is not yet time to ease up on the drive for underwriting profitability. For many insurers, investment returns were worse in 2014 as interest rates remained persistently low. Aviva's investment income fell 18% to £256m from £314m, although some of this was due to a reduction in inter-company debt. LV='s investment return fell 38% to £41m from £66m.
Some, however, had a better year. DLG's investment return increased by 14% to £210.6m from £184.7m.