Company releases $159m letter of credit backing its Lloyd's underwriting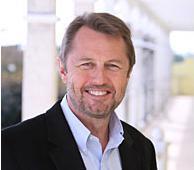 Flagstone Re has completed the sale of its Lloyd's operation to Dutch specialty insurer ANV for $49.7m in cash.
As a result of the transaction, Flagstone is releasing a $159m letter of credit that was posted to satisfy its funding obligations at Lloyd's.
Also in connection with the transaction, Ontario Teachers' Pension Plan has become the lead investor in ANV.
Flagstone chief executive David Brown said: "The sale of our Lloyd's operation further enables us to streamline our core businesses, making our structure more nimble, cost-effective and opportunistic. With the sale now complete, we can renew our focus on leveraging our existing strengths in order to deliver quality service for our clients and enhanced value for our shareholders."
ANV founder and chief executive Matthew Fairfield added: "The acquisition marks an important step in the development of our business and we are delighted to welcome so many talented people to the ANV team.
"I am also extremely pleased to have Ontario Teachers' Pension Plan as a significant investor in our business as a result of this transaction."
The London office of Sidley Austin LLP advised Flagstone on the sale.