Reinsurer takes US crop loss hit of $19.8m; Validus merger to complete in Q4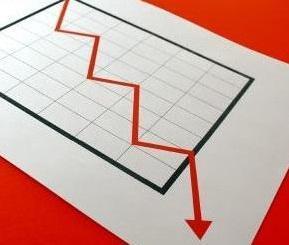 Flagstone Re has reported a net loss for the third quarter of 2012 of $1.3m (£800,000), compared to a net loss of $59.5m for the third quarter of 2011. The net loss from continuing operations for the third quarter was $7.1m, compared to a net loss from continuing operations of $53.7m for Q3 2011.
Net income for the nine months was $51.3m, compared to a net loss of $241m for the first nine months of 2011.
"Flagstone's results in the third quarter were generally in line with our expectations," said Flagstone chief executive David Brown. "We were pleased to announce our agreement to combine with Validus Holdings on 30 August 2012.
"The transaction, which presents a significant premium and immediate value to our shareholders, was the culmination of a robust process in which our board carefully considered a broad range of strategic alternatives. We look forward to working with Validus and anticipate completing the transaction in the fourth quarter."
The decrease in net underwriting loss is the result of fewer significant loss events during the third quarter of 2012 (US drought at $19.8m) compared to losses recorded in the same period in 2011 (Hurricane Irene at $21m, Danish cloudburst at $10.2m, and Melbourne floods at $16.8m), offset by a significant reduction in gross premiums written and net premiums earned.
During the third quarter, Flagstone recorded premium portfolio transfers in the amount of $45.8m related to the reduced participation in and non renewal of certain large proportional property treaties.