Property/casualty combined ratio improves 1.8 points to 93.6%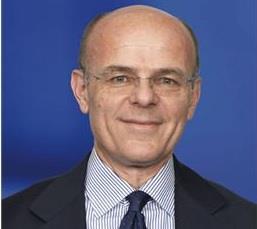 Generali chief executive Mario Greco has hailed his company's first-quarter 2013 financial results as the best in four years after a 6.3% increase in net profit.
Net profit for the first quarter of 2013 was €603m ($792m) compared with €567m in the same period of 2012.
The property/casualty (p&c) combined ratio improved 1.8 percentage points to 93.6% (Q1 2012: 95.4%).
Profit including that attributable to minority interests was up 4.3% to €672m (Q1 2012: €644m).
The profit growth came despite a 5% drop in net earned premiums to €16.2bn (Q1 2012: €17.1bn) and a n 11.5% drop in total revenues to €22.3bn (Q1 2012: €25.3bn).
The reduction in revenues was offset by a €3bn drop in expenses to €21.3bn (Q1 2012: €24.3bn).
Generali is in the process of turning itself around following the appointment of Greco to run the company in August 2012.
In January 2013, Greco unveiled plans to sell €4bn worth of non-core assets as part of his turnaround plan. The company is in the process of selling its US life business. French reinsurer SCOR and US reinsurer RGA are competing to buy the business.
Best in four years
Greco said in a statement: "In this quarter, we have recorded our best operating result of the past four years, thanks to an excellent p&c performance and a solid life business reflecting the focus on profitability of our premium income.
"We are making good progress in implementing the planned measures to turn around our business. In recent months, we have already taken important steps to achieve our strategic targets, such as the acquisition of the first tranche of GPH in central and eastern Europe, the placement of 12% of Banca Generali and the launch of the corporate and commercial business unit, which will enable us to grow in this segment.
"We are in the early stages of our journey and are on track to deliver our targets."
Outlook for 2013
Looking forward to the rest of 2013, Generali said that because of continuing economic uncertainty and the company's "careful" underwriting policy, it expects to report a reduction in life premiums for the full year.
However, it expects an increase in its p&c operations, with positive contributions from the motor and non-motor businesses.
The company added that it expects an improvement in its total operating result for 2013, as it continues to strengthen its capital position and cut costs.