Deal worth $920m as Generali disposes of "non-core assets"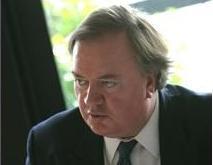 Generali has signed a definitive agreement to sell its US life reinsurance business to Scor SE's Global Life.
Total expected gross proceeds of $920m comprise an estimated cash consideration from Scor of $780m at closing (including $30m of estimated profit) and the release of $140m of collateral.
Scor noted the price represents a significant discount to its preliminary estimated embedded value of the Generali US portfolio. In 2012, the portfolio registered a net premium income of $925m with a $62m profit.
"The acquisition of Generali US reinforces our leadership in the life reinsurance market," said Denis Kessler (pictured), Scor chairman and chief executive. "The combination of SCOR Global Life Americas and Generali US will become the market leader in the US with a franchise focused on mortality risks.
"Thanks to this acquisition, we continue to build on our acquisitions of Revios in 2006 and the mortality business of Transamerica Re in 2011, in order to provide the best possible product and service offering to our life insurance clients worldwide," he added.
The transaction is part of Generali's strategy to withdraw from non-core businesses and optimise capital allocation announced by the group in January.
"We continue to make steady progress in our strategy of disposing of non-core assets and strengthening the Group's capital position," said Mario Greco, Generali Group chief executive. "The sale of Generali US is a further step in the transformation of our Group and delivering against the goal of re-focusing on our core insurance business."
The deal includes the sale of 100% of Generali US Holdings and its subsidiaries as well as the recapture of the business currently retroceded to Assicurazioni Generali.