The challenges (re)insurers should be aware of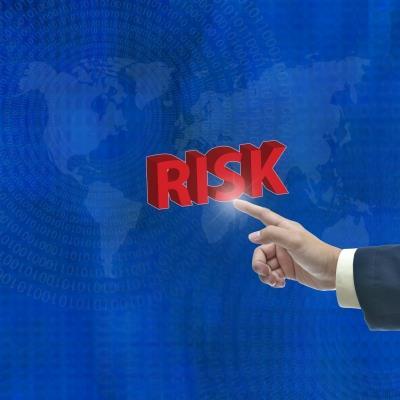 Every year the insurance industry takes stock of what new risks may emerge to challenge insurers, brokers and risk managers alike. In 2015, the list of emerging risks is looking longer and longer—from political instability to cyber terrorism to climate change to advances in technology creating new risks, writes Drinker Biddle & Reath partner Andrea Best.
All of these developments bring with them the need to evaluate carefully how existing insurance and reinsurance policies can respond, where insurers and reinsurers may have increased exposure, what new products can be developed to respond to these risks, and last – but certainly not least—how legislators and regulators will react to these emerging issues.
The Global Risks Report 2015 published by the World Economic Forum shows that international conflict tops the list of most likely global risks—whether it be the growth of Islamic extremism (e.g. ISIS), the continued conflicts in Syria and Afghanistan, or Russia and the Ukraine. International conflict of course creates risks for the insurance and reinsurance industry, such as 'traditional' terrorist attacks, cyber attacks, political and war risks, and aviation losses such as the MH17 crash, to name just a few. These risks also bring with them a changing regulatory landscape requiring insurers to be increasingly vigilant with developments in sanctions laws around the world; the list of 'bad actors' with whom insurers and reinsurers cannot do business continues to grow and change with a frequency never seen before.
Inequality and social challenges also score high on the list of emerging risks. Some examples include the new anti-austerity government in Greece (and perhaps Spain will be next), protests in Brazil, Turkey and Hong Kong, and of course continuing aftershocks from the so-called 'Arab Spring'. When such social upheaval occurs, countries once presumed 'safe' can suddenly become unpredictable in any number of ways, and this can have an impact on the government and, as a result, the whole economy of a country or even a region such as the European Union, leading to new and unexpected exposures for insurers and reinsurers.
One likely cause of social and political instability is falling oil prices, with consequent potential to destabilise large sections of the Middle East and Russia. As companies look to protect themselves against the risk of fluctuating prices, and insurers seek to develop products to respond, it is important to pay close attention to how exactly such products are being provided. Is it a swap—is it regulated and how? Is it insurance? If it is insurance, is it financial guarantee insurance? Insurers and brokers must consider whether they can write such protection and how it will be regulated in today's changing regulatory landscape.
In the U.S., the National Association of Insurance Commissioners (NAIC) announced on 29 January 2015 that it has created a Cybersecurity Task Force to coordinate efforts to protect information held by regulators and insurers, and to monitor the cyber-liability market generally. The New York Department of Financial Services has recently announced that it will examine banks and insurers on cyber exposure. Where are you keeping data? If you are outsourcing, what information are you sending out and what arrangements do you have in place with your outsource partners? What does their cybersecurity look like? What laws exist where the data is being kept? Are you complying with the data protection laws of the countries where your customers are located?
Although these are not new questions in 2015, with advances in technology leading to an increase in data being gathered from all sources, and cyber threats increasing from all angles, it is important for insurers and insureds alike to be certain that they have good answers. Would a traditional property or liability insurance policy respond to a gas explosion at a public utility plant that was caused by a hacker? How can you write a policy that will truly respond to the variety of cyber risks that are emerging today—and what are you excluding? Insurers and companies should work together to guard against cyber risks.
Climate risks, such as water crises and the failure to adapt to climate change, remain paramount. For example, Florida's population continues to grow, and it is now the third most populous state in the United States with a population of 20 million people, despite its exposure to hurricanes and the fact that so many of its citizens continue to be insured by the state-run insurer of last resort (notwithstanding periodic private insurer 'take-outs').
Many of these risks can be interconnected. For example, the severe drought in Brazil may lead to political economic instability and regime change. Water crises, political instability, the growth of Islamic extremism, and inequality could all combine in Africa to make it difficult to combat disease, causing an international pandemic. (Re)insurers, insureds and regulators should work together to develop effective solutions to these emerging global risks.
Andrea T. Best is a partner in the London office of law firm Drinker Biddle & Reath