The latest figures from the European Commission show eurozone government debt as a percentage of gross domestic product is expected to rise again - the fifth year in a row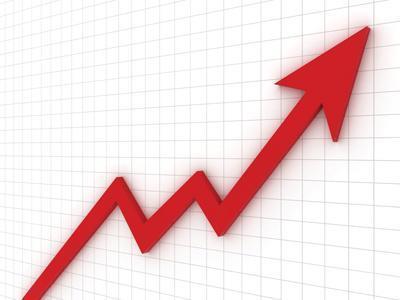 Swift action by the insurance industry in 2011 helped to insulate it against the impact of potential debt defaults in the eurozone.
Accounting firm Ernst & Young said in a recent report that, thanks to evasive action between the first warning sign of solvency issues in Portugal, Ireland and Greece and the subsequent first indication of default by Greece, the industry had made significant progress to substantially reduce its exposure to eurozone sovereign debt.
Ernst & Young's economic adviser on the project, Marie Diron, said: "In addition to having reduced their exposure to sovereign debt, eurozone insurers do not appear to be heavily involved in the provision of credit default swaps on peripheral countries' debt, which makes the insurance sector the best positioned within the financial services industry to weather a default."
"However, individual insurers' indirect exposures, including extensive exposure to the banking sector, will influence how well insulated firms are against a default scenario," Diron added.
Without decisive action, Ernst & Young warned eurozone gross domestic product would drop by 2% in 2012 and a further 1% in 2013.
According to Moody's vice-president and senior credit officer for insurance, Dominic Simpson, reinsurers are exposed to a lack of insurance demand triggered by an economic slowdown because they write proportional business.
"So if you consider the demand side, the extent to which economies are depressed can have a negative impact on reinsurance turnover, which in turn has an impact on the reinsurer's top line," he said.
Simpson stresses, however, that a country's economic difficulties will not necessarily hit the underwriting profitability of reinsurers based there.
"That will depend on the particular lines of business that are being written, the quality of the underwriting and so on. One has to differentiate between how much business is being written in these areas and also what is the quality of the book. The two are not necessarily correlated."
"Yes, in depressed economies you can have an increase in fraud, for example, which can have a negative impact on claims but you can also have lines of business where the underwriting performance is fine. It is just that the top line is being impacted by what is happening with the economy.
Portugal
GDP is expected to decline in 2012 by 4% and a further 2.1% in 2013. The government has unveiled tough measures to lower the deficit to 4.5% of GDP in 2012, which will prove unpopular with investors and consumers. But long-term structural reforms for the labour market are likely to reap dividends for the economy in the long term.
Spain
GDP is forecast to decline by 1.2% in 2012 and by a further 0.6% in 2013. Companies are expected to make further cutbacks and unemployment is expected to rise to 25% by end of 2012. Ernst & Young also predicts GDP will return to growth in 2014 and rise by 2% a year between 2015 and 2016.
Italy
While Italy's economy is beginning to benefit from deep structural reforms, GDP is still expected to drop by a further 1.65% in 2012 and 0.3% in 2013. Additionally, tightening credit conditions in early 2012 have exacerbated the effect of the fiscal downturn on domestic productivity.
Greece
According to a report by Ernst & Young, the 50% write-down of Greece's private debt in October 2011 is not enough to offset fiscal damage. Further negotiations are required by the struggling nation. However, a debt write-down of 53.3% has already been agreed with private investors.
Ireland
Severe austerity measures have helped Ireland to lower its budget deficit to 10% in 2011, beating the IMF and EU target of 10.6%. According to Ernst & Young, the target for 2012 is 8.6%, which is to be achieved through even tougher austerity measures. However, there is expected to be a downturn in GDP of 0.1% in 2012.