Insurers feel the pain from Spain and Italy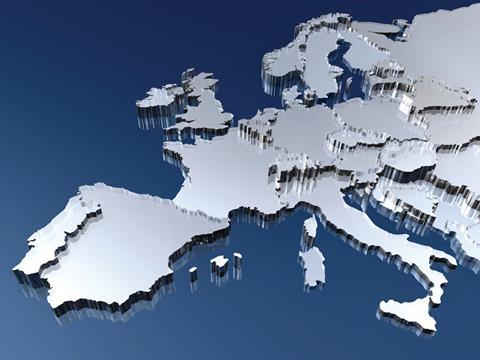 It was 16 February 2012: a black letter day for many of European insurance's biggest names.
After months of carefully monitoring the highly volatile European market, ratings agency Moody's took simultaneous rating actions on nine European insurance groups and related entities.
Moody's said the action was "to reflect increased financial risks stemming from their operating and investment exposure to weakened European sovereigns and banks and our expectation of continued weak economic growth in certain of their key markets".
Insurers most affected by the ratings downgrade were those with significant operating and investment exposure to increased volatility in Italy and Spain.
Moody's deemed insurers' key credit fundamentals - including asset quality, capitalisation, profitability and financial flexibility - as being correlated with, and thus linked to, the economic and market conditions in the countries where they operate.
This measurement, along with taking a view of the insurer's financial strength rating in line with the sovereign bond ratings, were particularly important to the ratings actions taken against Generali, Caser, Mapfre, Unipol and the Italian operations of Allianz.
Other affected insurers, including Allianz SE, AXA SA and Aviva plc, were all viewed to have a more limited investment and operating exposure to the weaker eurozone economies.
However, Moody's said revised outlooks were necessary because insurers' credit profiles were being put under pressure.
| Country | Movement | Rating |
| --- | --- | --- |
| Austria | Down one notch | AA+ |
| Belgium | Affirmed (cut in November) | AA |
| France | Down one notch | AA+ |
| Cyprus | Down two notches | BB+ |
| Estonia | Affirmed | AA- |
| Finland | Affirmed | AAA |
| Germany | Affirmed | AAA |
| Ireland | Affirmed | BBB+ |
| Italy | Down two notches | BBB+ |
| Luxembourg | Affirmed | AAA |
| Malta | Down one notch | A- |
| Netherlands | Affirmed | AAA |
| Portugal | Down two notches | BB (junk) |
| Slovenia | Down one notch | A+ |
| Slovakia | Down one notch | A |
| Spain | Down two notches | A |
Eurozone Challenge is multifaceted
Reinsurers: Limited effect of sovereign debt
While ratings agencies' downgrades of sovereign ratings and those of significant European insurance groups have grabbed the headlines, reinsurers have largely escaped unscathed.
Moody's senior credit analyst Dominic Simpson says: "Investment portfolios of global reinsurers are usually reasonably conservative. They are typically dominated by fixed income securities, which can be a mix of sovereign debt and corporate debt. Within the corporate debt portfolio you may also have bank debt."
Simpson is adamant that any direct impact from sovereign debt is limited, with the most debt being linked to countries with much higher ratings, such as the UK, USA or Germany.
"Of course, what is [also] happening is that credit pressure has been building on banks but the proportion of peripheral countries' bank debt in relation to total invested assets is also limited."
Simpson adds: "Equity markets can be hit, although the proportion of equities as a percentage of invested assets is relatively low and certainly much lower than it was in 2000-2001 when equities were a much more important piece of the investment portfolio for insurers and reinsurers."
We say: Reinsurers are well-cushioned from the eurozone debt crisis by the global nature of their investment portfolios and their general reluctance to take big investment risks. However, they need to ensure they carefully monitor indirect exposures.
Sovereign ratings: Weakening poses threats
On 13 January, rival ratings agency Standard & Poor's downgraded the credit ratings of nine eurozone countries, stripping Austria and France of their triple A status. It cut the ratings of Spain, Italy, Cyprus and Portugal by two notches and France, Austria, Malta, and Slovakia by one notch each.
Just two weeks later, Fitch also took ratings actions against ailing peripheral eurozone countries and exposed insurers and reinsurers. It downgraded the sovereign debt ratings of Italy, Spain, Belgium, Cyprus and Slovenia.
Diversification for diversification's sake can be dangerous"

Dominic Simpson, Moody's
Fitch analysts Federico Faccio and Harish Gohil say in a February 2012 report that the downgrades were necessary as they reflected factors including the countries' increase in debt and the fiscal challenges facing them.
"Weakening trends for sovereigns can impose risks on insurance companies that hold sovereign debt. Significant rating migrations also increase the likelihood that holdings of lower-rated instruments may act as a drag on the ratings of insurers," say Faccio and Gohil.
But sovereign ratings are only one element that ratings agencies use to determine the ratings of insurers. Another relevant factor is market values, according to Fitch, particularly sharp changes that affect regulatory capital or consumer sentiment.
Fitch also notes that many European insurers hold significant volumes of bank debt. Although the interactions between sovereign debt and other assets can be complex, it is clear that there is an intrinsic linkage between the credit quality of banks and that of sovereigns. Banks' asset quality and funding are issues which can be, and have been, affected by difficulties facing sovereign issuers.
"As a consequence, (realised and unrealised) investment losses arising from both holdings of sovereign and bank debt are viewed by Fitch as key risks for insurers and hence the stress test exercise focused on insurers holdings of both these asset classes," say Faccio and Gohil.
We say: Sovereign debt ratings can have a strong bearing on the financial strength ratings of insurers in the relevant country, and so potentially have a big impact on their ability to write business.
Seeking growth: Insurers look further afield
Due to the difficult, and worsening, economic crisis, European insurers are beginning to look further afield when looking to invest and grow. Simpson says the key growth markets are Asia and Latin America on both life and non-life sides.
"The markets in Western Europe and the USA are quite mature so meaningful organic growth can be difficult. In terms of trying to diversify into these developing countries where growth is more meaningful, the growth they can achieve there is typically greater than they can see in the more mature markets."
But Simpson warns that hasty moves into the region off the back of large-scale eurozone losses could affect insurers' profitability. 'Diversification for diversification's sake can be dangerous. It is a combination of trying to grow the top line within these regions but at the same time trying to maintain good profitability. It really varies between the reinsurers but typically it is in those Latin American and Asian areas that we have seen a lot of the recent growth from the non-life and life side."
We say: Expanding beyond Europe's borders can be risky and expensive, but some may consider it a risk worth taking to escape stagnant growth.