Lauren Gow talks to internal and external experts about the current challenges for insurers and how far the single rulebook of Solvency II might help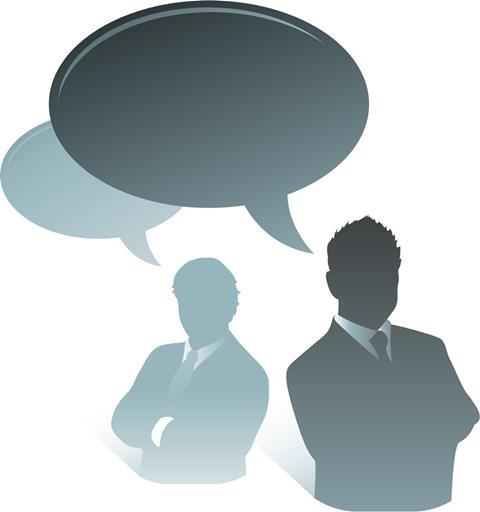 Inside view:
Dr Michael Menhart head of economic research at Munich Re
European debt crisis
We have every reason to believe that market volatility will continue to be significant. In this regard, the resolution of the sovereign debt crisis in the eurozone remains the stiffest challenge.
Munich Re broadly diversifies its investments across different asset classes and regions. With this strategy and our disciplined risk management, we are well equipped to cope with greatly varying capital market scenarios.
We are planning to further diversify our portfolio in order to be prepared as well as possible for different developments in the capital markets and the political environment.
As things stand at present and given a continuation of the currently highly volatile development of the capital markets, we are looking to reduce our portfolio of government bonds in developed countries and invest moderately in corporate bonds and emerging market bonds.
Solvency II preparations
Under Solvency II, capital requirements for risks, including risks from investment, will become more extensive and demanding. In terms of capital, risk management and reporting, these changes will impose greater requirements on insurance companies.
This is a challenge, particularly for small, medium-sized and less diversified primary insurers. However, the introductory and transitional periods are likely
to be long. As discussions and consultations are still going on, we cannot comment further at this point in time.
Single biggest issue
The extremely low yields on German and US government bonds present a challenge for insurers because of the significant reduction in interest earned on investments in the period between premiums being received and policy benefits being paid out.
Especially in long-tail business, this intensifies the need to increase prices. In property insurance, which has a more short-term character, the heavy claims burdens arising from recent natural catastrophes have made the risk exposure clear and are driving prices up.
Conversely, subdued economic growth is limiting demand for insurance protection and, with it, the scope for higher prices.
Outside view:
Brad Kading, president and executive director, Association of Bermuda Insurers & Reinsurers
European debt crisis
We all hope politicians and government leaders can coalesce around the necessary reform that will ensure economic growth.
The large internationally active insurance groups are well diversified and strong competitors in global markets. Many have reduced their sovereign debt exposures. Most have reduced their equity exposures since the pre-9/11 days. National insurers have higher local debt holdings than the internationally active insurance group sector.
On the macro level, the European sovereign debt problems and the recession affect global markets and cast doubt on economic recovery that would bolster the global economy. Solvency II treats all EU sovereigns as equal. Looking from an international perspective, that seems very hard to justify. It seems pretty clear that not all sovereign debt within the EU has the same credit quality.
Solvency II preparations
From afar it seems uneven. The larger internationally active insurance groups have had a long time to prepare for the new rules and are eager to get on with it. We concur with that view. Let's get on with implementation.
Many national carriers in some jurisdictions are still at the beginning of their implementation programmes. The same is likely true with various insurance regulatory authorities among the 27 member states.
A clear implementation date has to be set and then everyone needs to move quickly towards accomplishing what they need to get done to ensure implementation.
Single biggest issue
Maximum harmonisation seems to be an enormous challenge. The common solvency platform is designed to eliminate regulatory arbitrage opportunities within the EU and to bind jurisdictions with a single prudential rulebook. But the financial crisis has left many supervisory authorities with a view that they have to 'protect their own' and that they may know a better way than the EU may direct.
To get efficiencies, avoid arbitrage, avoid contradictions, avoid excessive capital requirements and better serve consumers - the best path is to accomplish the goal of maximum harmonisation that is designed into Solvency II.