Insurers' path to a single European market has been paved with pitfalls, from investigation for anti-competitive practices to today's Solvency II implementation delays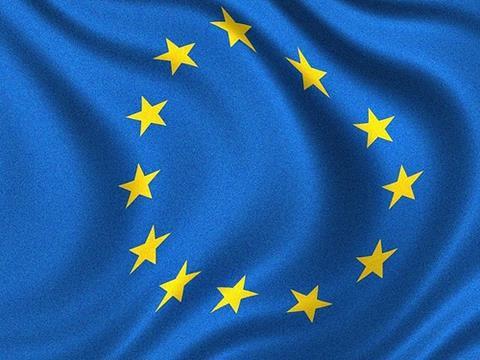 Could the 27 EU member states please form an orderly line? Unlikely. The current formation of the EU can trace its origins back to 1953 when The European Economic Community (EEC) was formed by Belgium, France, West Germany, Italy, Luxembourg and the Netherlands, dubbed the 'Inner Six'. The Maastricht Treaty established the European Union in 1993.
The move towards a single market mentality has been a slow and ever-changing process. Regulatory frameworks are difficult to enforce, but the European Commission has worked hard to draw together the member states.
However, tensions began mounting within insurance sectors in 2005 after the commission announced it had launched an inquiry into anti-competitive practices in business insurance. Many in the market felt this EU-wide enquiry was aimed squarely at Lloyd's and relationships have been further strained by an additional enquiry announced in March.
As the Solvency II implementation deadline of January 2014 draws nearer, EU insurers are at odds as to whether further delays are positive for the market.
UK insurers are growing increasingly frustrated by the delays, because costs increase the longer the implementation lead time.
But for some European insurers, the delays are welcome as many are behind schedule.
According to recent research, 60% of European insurers are yet to address any of the Pillar III requirements of Solvency II, which governs disclosures.
The story
Europe vs Lloyd's on the anti-competitive front
In June 2005, the European Commission announces an inquiry into the business insurance sector for any anti-competitive practices which might breach articles 81 or 82 of the European Commission Treaty. Article 81 prohibits agreements between parties that restrict competition. Article 82 prohibits a dominant company from abusing its position.
What happened
September 2007
The commission's final report is published on 25 September 2007 and identifies the commission's main areas of concern, in particular: the harmonisation
of terms and conditions in the subscription market; distribution of insurance and conflicts of interest; and the abolition of the Block Exemption Regulation (BER) for insurance. The report stops short of declaring anti-competitive practices in the market.
March 2009
Final review of BER to take place before its expiry is due on 31 March 2010. Current BER conditions that are exempt include: joint calculations and studies; standard policy conditions; and co-insurance and co-reinsurance pools for coverage. The European Commission indicates that the BER will be abolished.
April 2010
New BER enters into force and is due to expire on 31 March 2017. New BER only applies to agreements that involve the setting up and operation of (re)insurance pools in specific categories and compilation, and calculation of average costs of covering risks and construction of mortality tables. Agreements must comply with details in BER to be exempt. For example, total market share held by insurers in an exempt insurance pool must not exceed 20% (25% for a reinsurance pool).
In early March 2012 the European Commission's Directorate-General for Competition announced it would review competitiveness in the subscription market. One of the commission's concerns involves issues previously raised in 2007 reviews. Results are due imminently.
The story
Insolvency II by numbers
In the nine years since the Solvency II regime first entered the consciousness of EU member states, the directive has been highly controversial. Costs are skyrocketing with further delays to transposition and implementation causing frustration to all 27 member states.
What happened
May 2006
Consultancy firm Accenture reports 78% of European insurers think proposed Solvency II rules will improve transparency and controls in risk management.
November 2007
Results from the third Quantitative Impact Study show 98% of 1,027 participating insurers had enough capital to cover the minimum capital requirements, but 16% would need to raise additional capital to cover solvency capital requirements.
November 2010
65% of respondents to a PricewaterhouseCoopers survey across 115 companies in Europe said they would be using the standard formula when Solvency II goes live. 40% had no defined internal communication strategy for Solvency II.
January 2012
57% of European insurance respondents to a BNP Paribas Securities Services and InteDelta survey reported a significant dependence on third-parties for critical data. Sixty per cent of insurers were yet to address Pillar III requirements.
The longer lead time for the Solvency II deadline, the higher the costs for implementation will escalate. But while insurers, particularly those in the UK, who are on track to meet the deadline are lamenting the delays, some European insurers who are behind on their implementation timelines are taking any benefit they can get.
The story
Move to a single market
Insurers across the European market have been seeking a unified market solution for more than 40 years. Suppliers benefit from diversification of risks and consumers benefit from a better ratio of insurance value for premium.
What happened
1973-1979
The First Insurance Directive allows insurance companies to open subsidiaries, branches or agencies in every member state. However, the national authority of the host country is responsible for prudential supervision.
1983-1990
Following the Second Insurance Directive, insurers are allowed to conduct business in an EU country without having a fixed branch or subsidiary though host country prudential controls.
July 1994
Implementation of the life and non-life Third Insurance Directives on 1 July that aimed to minimise legal barriers to cross-border insurance business in the EU. Insurers in member states may open branches and carry on business on a cross-border basis across the EU, under the sole financial supervision of the member state in which its head office is based.
May 2004
EU expands by a further 10 countries. At this stage, insurance premiums for the older EU member states equal 9% of total GDP for the region. In the new countries, insurance equals only 3% of GDP, signalling substantial growth opportunities for the industry in the region.
On the eve of the Solvency II deadlines, the EU is still struggling to maintain a single market focus at a time when it is needed most. Tensions have been mounting between countries over debt crisis, as well as a struggle by some EU nations to reach Solvency II deadlines.