FM Global on the benefits of proper execution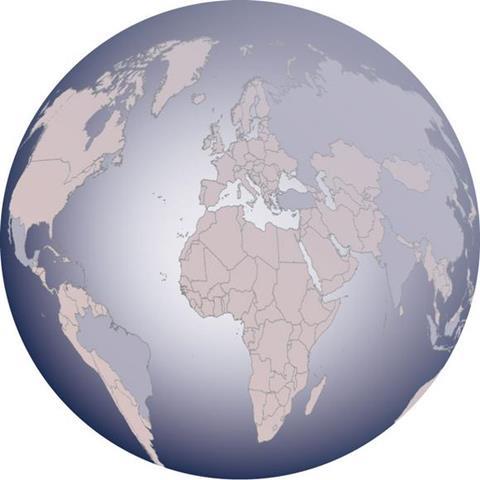 More companies are operating internationally than ever before. However, this globalisation creates new risks, with extended supply chains and locations in areas of the world more exposed to natural catastrophes, writes FM Global operations vice president David Henderson.
Streamlining administration
Legal consistency and the complexity of premium payment can vary by market. These variations can create substantial administrative challenges when a company operates in more than 30 different countries.
A global insurance programme can take some of the pressure off a business because it gives one insurance carrier sole responsibility for ensuring consistent coverage in every region in which it operates. Through a combination of locally admitted policies in every country and a master policy, the insurer can implement one process for declaring values and one reporting structure.
Breadth of coverage
It is vital that the breadth of coverage of local insurance policies is as close to the cover provided in the master policy, as a limited capacity on the local policy will result in an overreliance on the master policy to provide coverage. This overdependence can result in more payments to the local market, which can cause tax issues and breach regulation.
A key area is a comprehensive supply chain cover that can respond to interdependencies across regions, preferably that has multiple-tier customer and supplier wording.
Prompt payments
When catastrophic supply chain disruption occurs, quick responses can help minimise the consequences and get an organisation back on its feet. To do this, it is crucial to have an insurance programme with ample and stable capacity that can reimburse a company quickly for any interruption.
A global programme will provide the insured with one main point of contact that can process the loss quickly and efficiently. Further, it will ensure a consistent level of service in claims handling, regardless of where a loss takes place. The lead insurer will also undertake the responsibility of facilitating payments by local insurers, which further reduces the administrative burden, and will speed up claims payments.
Finding the right insurer
There are distinct advantages in implementing a global insurance programme, but risk managers must ensure that they partner with the right insurance provider for their business, and should therefore consider the following criteria:
· The number of countries where the insurer is currently providing local policies and whether these countries match with their own current and anticipated global footprint
· The time taken for the insurer's network to issue local policies; collect local premiums; and make payments
· Whether the insurer relies on its own network or partners in local markets? The best programmes are often a combination of both
If a global programme is implemented correctly, it not only gives CFOs and risk managers peace of mind, it also ensures consistent coverage, reduced administrative burden and quick payments in the event of a loss. For companies, these benefits are crucial in ensuring success in today's global business environment.