The GR Half-Year Review provides essential business intelligence and data for (re)insurance executives on how the first six months of 2013 will impact the rest of the year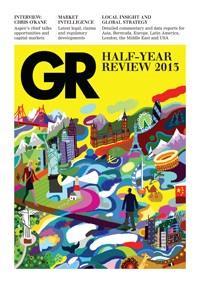 The data-rich and intelligence-led special report provides local insight on the seven key (re)insurance markets of Asia-Pacific, Bermuda, Europe, Latin America, London, Middle East, and USA and applies this to your global strategy.
The issue includes analysis of key trends in (re)insurance regulation, technology, legal, claims, and cyber risk. The review also provides insight on why 2013 could be regarded as a good year for Berkshire Hathaway and why the market is nervous of Warren Buffett's next move.
GR also spoke exclusively to Aspen chief executive Chris O'Kane about why he is focussing on emerging markets, what he thinks about the growing influence of capital markets in global reinsurance, and why the world doesn't want to send all its business to London.
Click here to get your copy.