Mike Krefta and Ben Love on relevance, innovation and growth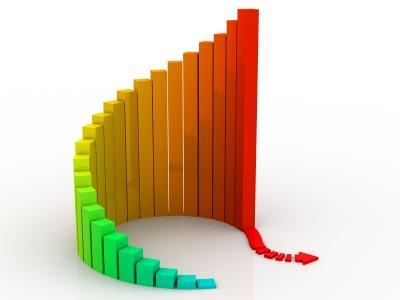 Nearly six months on from the official launch date of Hiscox Re, GR interviews chief underwriting officer Mike Krefta and head of business development Ben Love to hear more about how the reinsurer has been received and where it sees growth.
Hiscox Re was born on 1 January 2014, and brought together three Hiscox arms in London, Paris and Bermuda, creating a bigger single entity with greater capacity.
Krefta says that the enhanced capacity to clients, together with segmenting clients and brokers and creating a new products team have all played a part in establishing the reinsurer.
On the segmentation point, Love adds: "We were born out of the Lloyd's market, heavily syndicated, very much a 'sit back and wait at the box' approach. That has changed hugely in the last two or three years."
"For us, the difference is from being an underwriter that just sat back and selected the risks as they came through, it is very much about taking charge of our pipeline, in tandem with our selected clients, but also with brokers as well, in terms of where they are trying to take their businesses.
"That is not really a discipline that underwriters have had to have historically."
Hiscox Re has also tried to make a name for itself as an innovative reinsurer, Krefta says:
"We are trying to stretch our definition of risk and look at it in a more contemporary way, which is to say: 'how can we help you as a client?'
"Really, it is about stepping back and looking at risk in a new way. That makes the underwriters far more engaged, it excites the underwriters, because we are not massively keen on writing overly commoditised business."
Hiscox Re will stay relevant by reviewing the needs of its clients and adapting to them, Krefta says: "Relevance means many things, but that means things like line size, product offering, going outside of your normal lines of business. That process of natural selection is happening, and if you don't evolve, you will die."
The reinsurer is seeing noteable growth in areas such as cyber insurance.
"There is no question that there is huge potential for this product out there, properly understood," Krefta says. "Hiscox definitely wants to frame itself as one of those advance parties – advancing towards the sound of gunfire, as Robert Hiscox would always say."
Other marked growth is coming from niche casualty lines and emerging markets such as south America and Asia, Krefta adds.
Krefta says he believes the market has responded well to Hiscox Re.
"I think it has gathered a lot of momentum in the marketplace," he says. "I think it is probably unsurprising to a lot of long-term observers of the market, because the point about trying to become more relevant to your client and broking force, that is fundamentally the trend that has had to occur over the last five to ten years.
"So by having that scope and scale, I think a lot of our clients have taken to that."
Love adds that much of the market is focused on reinsurance pricing, but that Hiscox Re wants to broaden that perception.
"Our take is that we've always been price-sensitive, but we think there is a lot more we can put into our value proposition, how we can counter price being the all-swaying factor."