Lester identifies the challenges for 2014 and tells us about biggest risk he's ever taken – taking the stairs from the 100th floor of World Trade Centre Tower Two during 9/11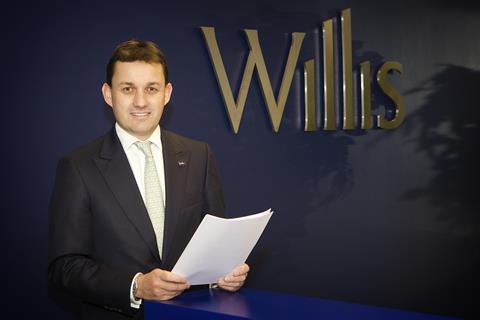 What would you consider as the top three risks for businesses in 2014?
Economic headwinds, including slow growth in Europe and slowdown in BRICs.
Technology and cyber.
Political, legal and regulatory challenges.
How can brokers best differentiate themselves given tough competition?
Brokers need to do more than simply transact business. We need to add real risk insight. That can manifest itself in bespoke solutions and advice to individual clients, or leading-edge product development for wider 'mass' market distribution.

What will be the biggest challenge for Willis in 2014?
There is such a large opportunity for Willis Netherlands that the biggest challenge will be to stay focused on ensuring we execute our plan to be recognised as the most globally minded and internationally connected broker in the Dutch market, while still focusing on leading domestic client service.

What do you know now that you wish you had known when you started in the industry?
How much technology would change the way our business is executed, but at the same time how slow the industry can be to adopt new technology. This slowness to adopt has created huge opportunities for new entrants to grab market share from the traditional broker community.
So what's the biggest risk you've taken?
I was on the 100th floor of Tower Two of the World Trade Center when the 9/11 attacks hit. Many people were waiting for the elevators to escape the building as quickly as possible. But others were taking the stairs. I joined them, although 100 floors meant a long climb down. I made a subconscious decision that proved to be the right choice on a day that had a tragic and terrible outcome for so many
What will you doing in 2014 to support risk managers in managing the three risks identified?
Willis is committed to partnering with a wider community of experts to deliver insight and analysis of these and other issues to ensure that our clients are able to have more confidence in the resilience of their business. You can see this in our leading partnership with academic institutions through the Willis Research Network, and our new partnership with the United Nations and PwC on disaster risks.