Munich Re is best placed among reinsurers to manage the re/insurance cycle, said the investment firm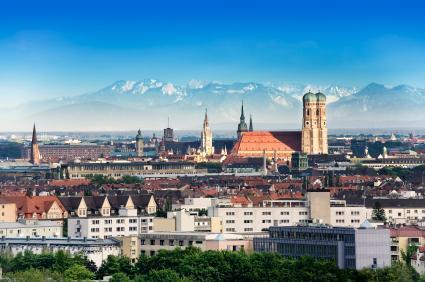 Top tier reinsurers Munich Re and Hannover Re have embraced low margin, low volatility growth with a low Solvency II capital cost, according to investment analysts Jefferies.
Meanwhile peers such as French reinsurer Scor are steering clear of such a strategy due to the high S&P rating capital cost, Jefferies concluded in a re/insurance sector outlook called "growing pains".
"One of 2018's enduring mysteries for us has been the material divergence in growth rates between the German reinsurers and their global tier 1 peers," Jefferies said.
Jefferies' analysts came up with their answer to that question after "an illuminating Paris investor day and subsequent discussions".
Munich Re is in the best position among the reinsurers to weather the rating storm and manage the present insurance cycle, according to Jefferies.
"The group has by far the lowest leverage in the sector, meaning that should catastrophe losses surge, it will be one of the few industry participants capable of rapidly re-capitalising to invest into a hard market," Jefferies said.
Moreover, based on an estimated €4.8bn of excess reserves, Munich Re's property and casualty (P&C) reinsurance earnings "should in our view be capable of outlasting peers in this cycle", the investment firm added.
Pricing is to be stable at best at the upcoming 1 January 2019 reinsurance renewals, Jefferies speculated, struggling to maintain the slight overall gains seen in the past year.
That is unless recent catastrophe losses can create another disappointing second half for reinsurers' earnings.
"Given that 1/1/2018 was already slightly disappointing after such a magnitude of losses in 2017, a lack of rate rises in 2019 will mean that it is debatable whether the industry will be paid back for their 2017 losses in anything like a reasonable time frame," said Jefferies.
"Thus, although we do not necessarily expect a return to soft markets in 2019, it does dampen our enthusiasm for the sector," the outlook added.
At the previous renewal, Jefferies said it had failed to appreciate the impact of differing capital treatments under Europe's Solvency II capital regime and rating agency S&P's credit rating model.
This has represented "the deciding factor" in determining which reinsurers could most attractively price business, the firm said.
"Crucially, while under Solvency II the volatility of business is a key factor in determining the capital cost, under S&P's credit rating model the premium volume is relatively more material. In the context of 2018 growth this difference became critical, as we understand that most organic growth came from just a handful of very large quota share agreements, with high premiums but low margin and low volatility," said Jefferies.
The Solvency II capital cost is a key question for Hannover Re and Munich Re, according to Jefferies.
"In the case of the German reinsurers, their longstanding "AA-" rating from S&P means that large quota share agreements can be written at a low margin because the Solvency II capital cost is low," the investment analyst said.
Parisian rival Scor runs closer to the S&P capital requirement, according to Jefferies.
"By comparison, although Scor would be able to write these contracts for a similar Solvency II cost, the fact that the group has only relatively recently been upgraded to "AA-" means that credit rating requirements are a more critical limitation than Solvency II," the analyst added.
The investment firm also had a word to say on the future of reinsurance. "Going forward, we expect that the expense of equity backed, human underwriting will be directed to specialist risks, such as large corporate, luxury motor or facultative property," Jefferies said.
The firm expects the most relevant reinsurers will actively guide their clients, perhaps through a broker, to the most cost effective and relevant reinsurance solution.
"Thus, reinsurers would implement an account management model, where they advise clients on how to channel different risks to different forms of capital, be it a securitisation, a specialist fund, or the reinsurer's own equity backed balance sheet," Jefferies added.