PHOTO SPECIAL: 150 senior executives gathered in Dubai to celebrate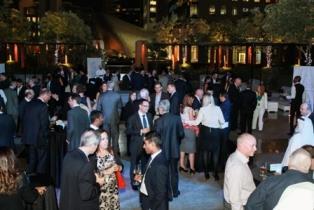 Gulf Re, the GCC-based reinsurer, celebrated its fifth anniversary this month with a gathering of the region's leading (re)insurance executives.
Since its inception in 2008, Gulf Re has grown from four to 22 employees and now supports several hundred clients across the MENA region through facultative and treaty reinsurance.
Gulf Re was formed as a 50/50 joint venture between Kuwait's Gulf Investment Corporation and Bermuda's Arch Capital.
"We are pleased with what we have achieved since we started the company in 2008," said chief executive Michael Gertsch. "Despite the economic downturn following the financial crisis in 2009 and again in 2011 as a consequence of the Arab Spring we have been able to profitably grow the organisation across all products in a competitive market environment.
"Owing to the selective underwriting approach and a conservative investment strategy, we have neither been affected by any of the major natural catastrophes nor have we seen any impact from eurozone crisis" said Gertsch.
The celebrations took place at the Ritz Carlton, Dubai, and more than 150 guests attended the event, among them all the Gulf Re board directors and as well as former chief executive Gail Norstrom, Shafic Ali, Head of Principal Investments for Gulf Investment Corporation, and Constantine (Dinos) Iordanou, chief executive and president of Arch Capital.
To raise money for the wider UAE community, commemorative Gulf Re coins were given to guests in return for a donation which Gulf Re will double and donate to the Manzil Charity for Special Needs Children based in Sharjah.