Christian Vogel to take over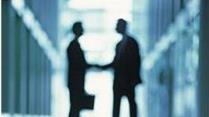 Gulf Reinsurance has appointed former chief underwriting officer Christian Vogel as chief executive.
Vogel takes over from former chief executive Michael Gertsch, who is stepping down for family reasons, according to Emirates 24/7.
Vogel's new appointment is effective from 1 December.
Gulf Re chairman Marc Grandisson said: "Christian has been a fundamental component of Gulf Re's consolidation process in the GCC region and its expansion to the Mena region since he joined Gulf Re in December 2010, and was pivotal in establishing the underwriting platform under Michael's guidance.
"He is well qualified to lead the company into the next stage of its development and we expect a smooth transition. Our view on Gulf Re's strategy and mission is unchanged, and Christian is well equipped to carry on that vision."