Christian Vogel talks about World Expo Dubai, trading partnerships, and why the region should no longer be considered a non-cat market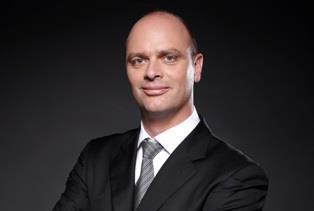 GR: With Dubai recently winning the right to host the World Expo in 2020, what opportunities will this create for reinsurers?
Christian Vogel: I see the Expo 2020 more as a catalyst for Dubai and the United Arab Emirates (UAE). Many projects that were put on hold will pick up again in one way or another. A lot of infrastructure projects have been announced recently. For the reinsurance sector I see a lot of opportunities on the construction side, but the growth will also come from other lines of business such as motor, medical and casualty as more people and businesses will move to Dubai. Whether it will be profitable growth remains to be seen as most of these lines are very competitive right now and there are no real signs of a hardening market.
Should the GCC still be considered a non-cat market?
It would be wrong to consider the GCC (Gulf Coperation Council) as a non-cat market. Historically there have been natural catastrophe losses in the region, mainly in Oman (tropical cyclones in 2007 and 2010) and in Saudi Arabia (Jeddah and Riyadh floods in 2009, 2011 and 2013). There is also the potential for earthquakes in the UAE. The earthquake that occurred in Iran in April 2013 with a magnitude of 7.8 was felt in Dubai causing the DIFC (Dubai International Financial Centre) to be evacuated. So let's just imagine an earthquake with a higher magnitude; the impact could well be structural damage to many of the high rise buildings or worse. Building codes related to earthquake resistance applied to construction projects in the region remain unclear at the moment.
Certain global reinsurers still see the GCC as a diversification to their natural catastrophe book. The situation will most certainly prevail as long as the region isn't affected by any major event and even then, as we have seen with the Cyclones Gonu and Phet in Oman or more recently the Riyadh floods late last year, people in our business suffer from a short memory.
We have always considered the potential of certain natural catastrophe scenarios in the region, however, the original rates charged in the region do not take into account any specific loading for natural perils cover, which is basically given for free.
We see quite big differences when it comes to the reinsurance buying by the insurance companies in respect of natural perils. This varies not only from one country to the other but also within the same market. It not only depends on the regulatory requirements but on the risk management and risk appetite of the individual companies.
What does Dubai (DIFC) need to do to become more integral in the global insurance markets?
Over the past few years Dubai has established itself as the reinsurance hub of the region. More companies and brokers have set up new offices, existing companies have increased their staff in the region and some organisations already present in Dubai are moving into the DIFC. We expect this trend to continue in 2014. What we have also seen over past years is that more business is placed locally in the market and does not go to London as much as it used to. A few years ago many companies had an office in the DIFC, but they would still have to refer a lot of their business to their head office. The decision-making power has shifted to Dubai over the past few years.
What makes or breaks a successful trading partnership in the GCC?
There are clients in the GCC who are very transactional and are mainly looking for the cheapest price, which means if you are not able to meet their price expectations it makes it difficult to establish a partnership. However, when it comes to our strategic partners and long-term clients transparency is a very important aspect as well as being able to deliver on the promises that you have made.
What has tackling the low interest rate environment taught you about both the investment and underwriting sides of your business?
Insurance and reinsurance companies have historically relied on investment income (from surplus capital) to meet shareholders' expectations in respect of return on equity. Underwriting was therefore focused on cash flow generation as opposed to achieving a genuine technical underwriting profit. The low interest rate environment should have required insurers to refocus on generating technical underwriting profits, however, due to heavy competition and the abundance of reinsurance capacity this has not yet happened. Insurance companies are still benefitting from high ceding commissions despite some larger losses in the market and the low premium rates that have resulted in reduced underwriting margins for many companies.
On the investment side, the low interest rate environment has forced companies to relax investment guidelines in pursuit of increased yields and explore other investment avenues without taking on extra counterparty credit risk.
On the underwriting side, Gulf Re's focus has always been on technical profitability. Most of our business is short tail, and as a pure non-life reinsurer we are also not facing some of the issues a life reinsurer has in respect of the low interest rate environment.
When it comes to our investment strategy, we are very conservative and our investments are primarily in AA and above S&P rated fixed-income securities. Overall refocusing on core underwriting principles can only be beneficial to the insurance industry. Insurance and reinsurance companies can start achieving return on equity goals and thus retain the interest of investors in the sector.
How can Gulf Re differentiate from other reinsurers operating in the MENA markets?
Gulf Re was established almost six years ago and is still a relatively young company. For our major lines of business on the facultative side we provide a capacity of $50m on an MFL basis for property, energy onshore and construction and engineering.
While there is abundant capacity in the region we can differentiate ourselves in providing an excellent and timely service to the clients. This starts with being able to quote business and provide a prompt response time. This is true not only on the underwriting side but even more important on the claims side. When clients suffer a big claim, they are reliant on getting the money from their reinsurers as soon as possible in order to stay in business and that is where it is imperative that we keep our promise when we sign a contract with a client.
Where will Gulf Re's growth come from over the next five years?
Gulf Re started as a pure GCC reinsurance company and we have expanded into the MENA region on the facultative side in 2012, however currently the business outside the GCC represents less than 5% of our book.
In 2014 we will further expand our territorial scope into sub-Saharan Africa and Central Asia. While we will look to expand our offerings to our present clients we expect further growth to be generated from these new territories.
Within the GCC, we expect to see a growth in our construction book as we think many of these delayed and new projects will soon be given the green light. Over the coming years we will also look into further expanding into other lines of business.
I have not given up hope that the market will eventually harden and therefore rates and premiums will reach a more sustainable level.