Convergence between traditional reinsurance and capital markets 'has now occurred'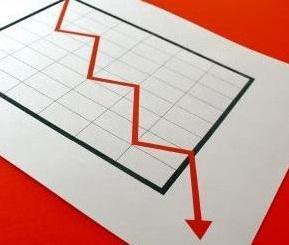 Rates softened slightly in the 1 April 2013 renewals, according to Guy Carpenter.
The reinsurance broker said the renewals were characterised by "dynamic" capital growth and ample reinsurance capacity.
The company also asserted that the convergence of traditional and alternative capital sources is changing the marketplace, with non-traditional capacity now making up an estimated 14% of global property catastrophe limit.
In the US, for the few but sizable placements renewing at 1 April, traditional reinsurance pricing was down generally in the single digit range. Non-traditional capacity is expected to continue to affect the market in the upcoming June renewals.
"The April 1 reinsurance renewal saw pricing stabilise in most regions as insurers benefited from an environment of dynamic capital growth," said Guy Carpenter's global head of business intelligence David Flandro. "Much of this growth emanated from non-traditional sources, confirming that the convergence between traditional reinsurance and capital market solutions has now occurred.
"Guy Carpenter feels that an accurate understanding of how the market is converging and where the capacity will be deployed is essential to creating new competitive advantages at future renewals," he continued. "This begins with an accurate and rigorous study of the sources and uses of capital, as well as an accurate quantification of available and deployed reinsurance capacity."
Reinsurance pricing in Asia generally stabilised or fell marginally this year as the adverse conditions experienced in the wake of the Tohoku earthquake in Japan and Thailand flooding in 2011 generally gave way to modest softening.
Rates did increase in South Korea, however. The South Korean insurance market endured a relatively turbulent 2012 after being hit by three typhoons. Adjustments were consequently made to pricing, resulting in rate increases to catastrophe excess of loss treaties on a risk adjusted basis. Pricing for loss-affected risk excess of loss treaties also rose significantly.
The Indian domestic treaty renewal was subject to an environment similar to that faced by other territories in the Asia Pacific region. The softer market conditions saw reinsurance buyers increase their attachment points to save money or negotiate further in order to maintain a similar reinsurance spend against meaningful exposure growth.