Carpenter Turner to target Greece, Cyprus and others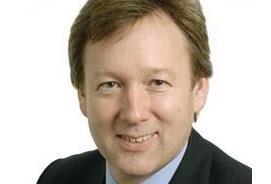 Guy Carpenter has invested in a new venture, Carpenter Turner, designed to help develop business in Greece, Cyprus and adjacent countries.
From 9 September, Carpenter Turner will take over all renewing business from Guy Carpenter's office in Athens.
The new venture will combine the significant regional knowledge and expertise of the Turner family and their associates with Guy Carpenter's analytical resources and the firm's access to international markets.
Guy Carpenter chief executive, EMEA operations Nick Frankland said: "Since opening our office in Athens in 2012, we have been delighted by the strong growth we have achieved in the region. In order to further develop our business and to provide enhanced support to our Greek and Cypriot clients, we have today announced a strategic decision to invest in a new venture set up by the Turner family.
"The Turner family has an exceptional insight into and relationship with the Greek and Cypriot insurance communities, and we firmly believe that our investment in their enterprise will prove extremely beneficial for our clients."
Carpenter Turner managing director Alex Turner said: "We are delighted that a firm of the caliber of Guy Carpenter has chosen to make such a significant investment in our new company, Carpenter Turner."