Some ILS options at mid-year were more competitively priced than traditional cover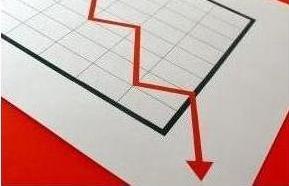 In its June 2013 renewal briefing, Guy Carpenter says the surge in alternative or convergence capital has changed the nature of the sector's capital structure.
This market dynamic has also begun significantly to affect reinsurance pricing for peak property catastrophe risks in the US, with surplus capacity and lower target returns driving downward pressure on pricing for 1 June renewals and likely through the remainder of 2013.
"Flexibility in pricing and structure options from both traditional and alternative reinsurance providers, coupled with a divergence of pricing between Florida-specific catastrophe bond transactions and the traditional reinsurance market, resulted in more substantial price decreases on average than originally anticipated," said Guy Carpenter head of the Tampa office George Carse.
Reinsurance pricing has fluctuated moderately in the past two years during the Florida renewals. This renewal was influenced by the significant excess of available capacity and the fact that Florida has been hurricane loss-free for seven consecutive years.
Carse added: "Although catastrophe bond pricing had a major impact on the renewal process and several Florida-only bonds were quoted, few of these transactions went to market, as more traditional products became increasingly competitive."
Many companies took advantage of the savings on their core reinsurance purchases to expand top end and aggregate coverage, allowing them to enter wind season with significantly strengthened protections.
"The reinsurance sector has exited the fairly consistent post-Katrina Florida property catastrophe pricing range," said Guy Carpenter global head of business intelligence David Flandro. "This has been driven by a real change to the sector's capital structure and this change is continuing unabated. New sources of capacity are emerging with implications for pricing, availability and structure."
For the first time, there were several instances of insurance linked securities pricing delivering a more cost effective risk transfer solution than traditional vehicles.
While traditional reinsurance has certain capital constraints for peak risk zones, such as Florida, the lower cost of capital assumptions afforded to third-party funds gives them the potential opportunity to charge less for peak US wind risks than traditional reinsurers.
"After years of evaluating the catastrophe bond market as a viable risk asset class, investors are now comfortable breaking away, or "decoupling," from price levels set by the traditional market," said Guy Carpenter global head of property specialty Lara Mowery.
"The impact has been dramatic this year, with robust catastrophe bond, sidecar and collateralised reinsurance activity triggering downward pressure on rates in the traditional market in order to remain competitive."
About $10bn of new capital has entered the market in the form of catastrophe bonds, sidecars and collateralised structures in the past 18 months as a growing number of investors have been attracted to the reinsurance space by higher yields and low correlations.
Capital emanating from alternative markets, including catastrophe bonds, collateralised reinsurance, industry loss warranty products and retrocessional reinsurance, has grown significantly during this period and now accounts for an estimated $45bn, approximately 14% of global property limit.