Reinsurer lifted net profit by 15% to €221m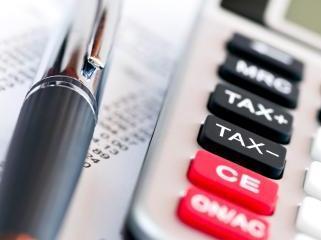 Hannover Re has posted net income of €221.4m ($288m) for the first quarter of 2013, down from net income of €261.3m. The reinsurer put this down to the absence of positive special effects recorded in the unrealised gains of the comparable quarter.
The combined ratio improved to 94% from 96.8% in the same quarter a year ago.
Gross written premium was up 7% to €3.8bn, compared to €3.5bn in the first quarter of 2012. The underwriting result in non-life reinsurance doubled to €98.1m, up from €46.8m in the same quarter a year ago.
Hannover Re incurred a net loss of €3.4m, compared to a net loss of €60.6m in Q1 2012, from a satellite failure, a figure well below the expected level.
"Despite this, we constituted IBNR (incurred but not reported) reserves broadly in line with the loss expectancy for the first quarter in those segments with major loss exposure," said Hannover Re chief executive Ulrich Wallin.
The reinsurer noted the generally good results posted by reinsurers in 2012 led to a more competitive market environment. The supply of reinsurance protection exceeded demand in many areas.
Nevertheless, Hannover Re was able to achieve rate increases under programmes that had suffered losses at the 1 January non-life treaty renewals. These were particularly marked in marine business on account of the Costa Concordia cruise ship disaster and claims from Sandy in 2012.
At 1 April, growth of about 11% was achieved in the portfolio that came up for renewal. Movements in prices and conditions were "very pleasing" in Japan after the significant rate increases of the past two years. This level was for the most part maintained.
"Despite [the high levels of competition], we have largely been able to preserve the rate level of the previous year – on a risk-adjusted basis – in the treaty renewals to date," Wallin said.
For the current financial year, Hannover Re believes that both non-life and life/health reinsurance offer sufficient growth potential for the company to be able to achieve its goals.