Reinsurer sees no threat to group net income guidance of €800m for 2013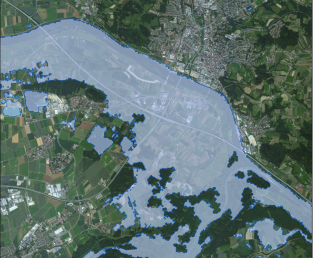 Hannover Re has made an initial loss estimate of claims from floods in Germany, Austria and the Czech Republic, based on its written reinsurance treaties. The company anticipates that its net loss may exceed €100m ($133m), but should remain significantly below €200m.
Even though floodwaters have likely peaked, the German-based reinsurer said it was still too early to make a precise assessment of the insured losses.
In view of the minimal incidence of major losses to date, this means that the major loss budget for the first half-year will probably not be fully utilised. This is the case even allowing for the tornado damage in the US state of Oklahoma in May of this year, which resulted in net losses of €30m for Hannover Re.
Hannover Re therefore feels able to reaffirm its group net income guidance of about €800m for 2013. In this contex,t it should be borne in mind that the entire major loss budget for the second half of the year is still available.