Net income rises to $541.9m, and net underwriting to $243.8m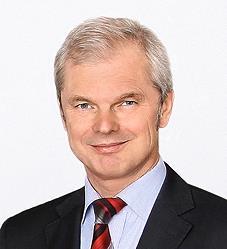 Hannover Re's half-year group net income of €408m ($541.9m) was boosted by an 85% increase in non-life reinsurance underwriting profit, according to chief executive Ulrich Wallin.
The reinsurer reported H1 2012 group net income of $538.4m.
The H1 2013 net underwriting result was $243.8m, compared with $131.7m in the same period last year.
Its H1 2013 combined ratio was 94.4%, an improvement on 96.8% for the same period in 2012.
Operating profit was $890.9m for the half-year (H1 2012: $793.3m).
Balancing the figures
Wallin said: "The modest rise in group net income to €408m was driven mainly by an 85% increase in the underwriting profit for non-life reinsurance. This more than made up for the reduced profitability in life and health reinsurance and somewhat lower investment income."
Net investment income was $915.2m, down from $942.5m for H1 2012.
For 2013, Hannover Re is looking to grow its gross premium income from total non-life reinsurance by 3% to 5% after adjustment for exchange rate effects.