Dublin Airport recorded 69.1mm of rain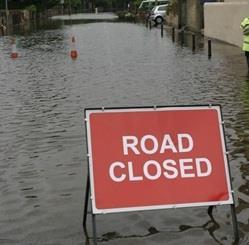 Dublin has taken a battering from torrential rainfall which has caused widespread disruption and damage on both sides of the Irish Sea.
Flood waters have inundated Dublin and surrounding counties, forcing the evacuation of hundreds of homes and businesses.
Sandbags were deployed in coastal regions as there were fears a late high tide would penetrate low-lying areas.
Flooding backed up drainage systems and caused transportation disruptions in the southwest of England, an area still recovering from significant flooding last year.
According to the Irish Meteorological Agency, a precipitation station near the Dublin Airport recorded 69.1 mm and a station near the Casement Aerodome recorded 82.2 mm. In Ireland, the Camac, the Poddle, and the Sland rivers topped their banks. Flood alerts are in effect for Cornwall and Devon in the southwest of England, the northeast of Scotland around Dundee and Aberdeen, throughout Wales.
No insured loss estimates have been released.