Colorado State Universtiy estimates an active 2013 season with nine hurricanes and 18 named storms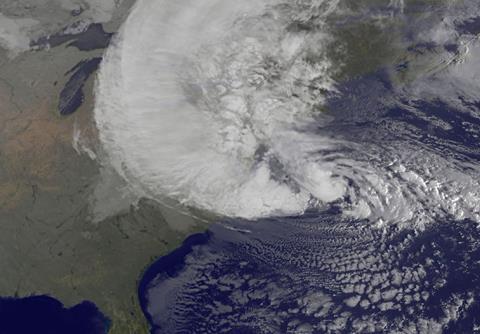 Meteorologists Philip Klotzbach and William Gray in Colorado State University's Department of Atmospheric Science anticipate that the 2013 Atlantic basin hurricane season will have enhanced activity compared with the 1981-2010 climatology.
"We anticipate an above-average probability for major hurricanes making landfall along the United States coastline and in the Caribbean," they explain in their 10 April 2013 extended range forecast.
"Coastal residents are reminded that it only takes one hurricane making landfall to make it an active season for them, and they need to prepare the same for every season, regardless of how much or how little activity is predicted."
Klotzbach and Gray estimate that 2013 will have about nine hurricanes (median is 6.5), 18 named storms (median is 12), 95 named storm days (median is 60.1), 40 hurricane days (median is 21.3), four major (Category 3-4-5) hurricanes (median is 2.0) and nine major hurricane days (median is 3.9).
The probability of US major hurricane landfall is estimated to be about 140% of the long-period average.
They predict Atlantic basin net tropical cyclone (NTC) activity in 2013 to be approximately 175% of the long-term average.
The forecast is based on a new extended-range early April statistical prediction scheme that was developed using 29 years of past data. Analogue predictors are also utilised.
"We anticipate an above-average Atlantic basin hurricane season due to the combination of an anomalously warm tropical Atlantic and a relatively low likelihood of El Niño," concluded Klotzbach and Gray.