Senior Hiscox staff to take up new roles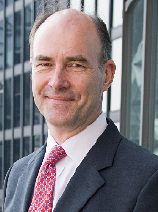 Hiscox has made several top appointments to Hiscox Re.
In London, Hiscox Bermuda director of underwriting Damian Smith has become director of non-marine underwriting, and will retain his current role.
Former head of non-marine treaty for North America and the Caribbean Mike Krefta has become director of non-marine underwriting for London. He will also be head of North American underwriting and chair client strategy for Hiscox Re's largest customers in the region.
Hiscox head of relationship management, reinsurance and non-marine treaty underwriter, USA Ben Love will become head of client and broker strategy, chair client strategy for large global clients and continue to manage quota share relationships.
Former Hiscox head of international Michael Jedraszak has become director of insurance-linked securities.
Hiscox head of London market reinsurance Russell Merrett was expected to return from his sabbatical in August to become Hiscox Re chief underwriting officer. However, he has requested a sabbatical extension and will return to the firm next May in another senior role.
He will step down as joint active underwriter for Hiscox syndicate 33. Hiscox group chief underwriting officer Richard Watson will help with Merrett's role while a permanent chief underwriting officer is found.
Hiscox chief executive Bronek Masojada said: "These appointments are an important step on our journey to consolidate and then grow our reinsurance operations, which have been a mainstay of the group for many years.
"Russell has been the cornerstone of this reinsurance business for more than a decade, so I am happy to be able to support him in taking time out to chase some personal dreams and recharge his batteries."