Interview with Lucien Mounier, CEO, Beazley Asia Pacific
It's been seven months since you moved to Singapore from Paris to head up Beazley's Asia Pacific operations. How are you finding it?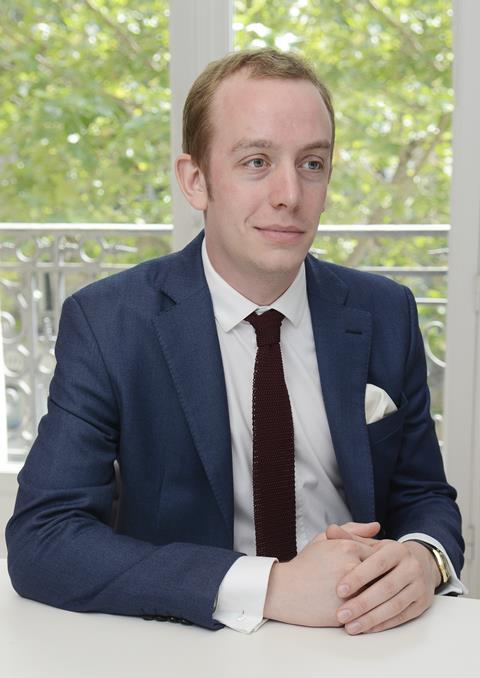 These seven months have definitely been a great experience. They've been very busy and it's been a learning experience for sure. I've spent time in Singapore but also travelling a lot around the region, building relationships with brokers, understanding the different cultures and determining how Beazley can position itself and add value in this region. We have to adapt the way we do things to our environment and this is definitely true for this region.
Whilst Europe is an aggregation of different countries with different languages and cultures, we still have a single market to operate on, which is quite useful from a risk management and insurance perspective. But when you come to Asia every single country is a market of its own. It has its own culture, its own language, its own regulations and its own way of trading.
And from our perspective and licensing position we also face different challenges depending on the country that we do business in. As we are part of Lloyd's, Beazley benefits from Lloyd's licensing in the region, which means that we can operate on an insurance basis in Singapore and Hong Kong. But in most other Asian countries we work on a reinsurance basis and that is another complexity as a result.
Singapore itself is a fantastic hub for the region and it's a great hub for Beazley as well. We have 30 people now in Singapore and our underwriters travel across the region every month to develop business, nurture relationships and speak at events in territories such as South Korea, Hong Kong, Taiwan, Malaysia, Indonesia and The Philippines.
What sort of demand are you seeing for the specialist insurance and reinsurance products Beazley provides?
As a specialist player we have a very strong level of knowledge and expertise in niche markets and we don't necessarily play in the same field as everyone else, but. The number one thing that we have to offer at Beazley is our people, who are experts in their field and the region. They are very approachable and know how to collaborate, which is extremely important when you're operating across a very large region. We need to build relationships and partner with others across this region in order to share our expertise and knowledge.
Combine that with our specialised products, be it cyber, financial institutions, political violence or contingency risks among others. We're flexible in the way that we underwrite and distribute our products. We can work on a facultative or treaty basis, as well as on a white labelled basis, which allows us to partner with domestic insurers across the region, helping them develop something new for their markets. It's this approach that differentiates Beazley from a lot of the other carriers in the region.
We live in an increasingly digital and interconnected world. How is that influencing the risk profiles of Asian businesses and the re/insurance solutions they are demanding?
The value of intangible assets is slowly but surely overtaking the value of tangible assets with reputation, brand and data becoming more and more important. If you think about it, a traditional insurance peril such as a fire can bring down an office building. But nowadays a digital "fire" actually has a relatively high likelihood of bringing down an entire organisation.
In Asia the need to mitigate and transfer these intangible risks varies significantly from country to country (sometimes even city to city) based on the level of digital transformation and regulation that exists. Internet penetration is not equal across Asia, for instance. In Laos it is 35% and in South Korea it's 93%, so you do have a very varied landscape.
When you're looking at cyber, reputation and other non-physical exposures the answer may not immediately lie with risk transfer. It really starts with education and talking about these risks, and then it continues with risk assessment and effectively helping organisations quantify what that risk could be for them. It's then that you move on to risk management and talking about risk transfer and insurance solutions.
Looking ahead, how do you expect the market to develop and what are your objectives for Beazley?
You could make a bold statement and argue that the five largest economies in the world will be in Asia in ten years time. You could definitely see ASEAN becoming a borderless trading zone while also seeing a lot of progress from China's Belt and Road Initiative. So there's a good reason why we are continuously investing in Asia, and it's because the opportunity is here.
We have a strong financial hub in Singapore and we have growing economies around it, so from a Beazley perspective quite simply we want to continue to invest and continue to grow. We've been here for 12 years and already invested heavily. Over the next 12 years we will be identifying pockets of opportunity across the region where we can underwrite our specialist products and add value to our partners and clients while growing our footprint in the market.