Allianz UK will buy Legal & General Insurance outright for £242m and will also purchase a 51% stake in LV General Insurance Group (LV GIG) for £578m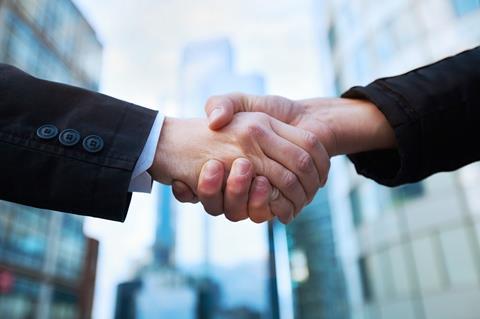 Both acquisitions are expected to complete by the end of 2019, subject to regulatory approvals.
The transactions will mean 12 million general insurance customers will now be part of Allianz in the UK.
As part of the agreement with Alliance UK, the Legal & General brand will continue to be used in the UK general insurance market for up to three years.
In 2018, Legal & General's acquired non-life arm generated £410m of gross written premiums.
Allianz UK will also buy a 51% stake in LV General Insurance Group (LV GIG) for up to £578m from Liverpool Victoria Friendly Society.
"We are pleased to announce the purchase of the Legal & General general insurance business which supports our commitment to establish Allianz as a leader in the personal lines market in the UK," said Jon Dye, CEO of Allianz Insurance.
"Our joint venture has been a great success and taking 100% ownership of LV GIG creates the best platform for taking the business forward.
"We have experienced the value and the culture that exists within LV GIG and we will continue to protect the integrity of these important assets," added Dye.
Antonello Aquino, associate managing director for EMEA insurance at Moody's, said:
"On 31 May, Allianz announced the purchase of the general insurance business of Legal & General Group Plc for £242 million, as well the remaining 51% stake in LV General Insurance Group for up to £578 million from Liverpool Victoria Friendly Society.
"Moody's views this move as credit positive for both Allianz and L&G since it will strengthen Allianz's presence in the UK within the P&C sector, becoming the second largest player, and will allow L&G to focus on its core life market. Moody's maintains a stable outlook on the UK P&C sector as robust capital offsets profit pressure from claims inflation and possible regulatory costs."
Andrew Holderness, global head of Clyde & Co's corporate insurance group, added:
"The recent Allianz deal announcements are evidence of two trends in a bifurcated market that we have been tracking for some time. At the top end of the market the larger players are actively on the acquisition trail as they look to build scale and to broaden their offering to reach new customers and markets to drive growth.
"Meanwhile, at the other end of the market, some businesses remain under pressure following years of difficult trading conditions. The recent signs of market hardening are a case of 'too little, too late' for many who now are looking to dispose of non-core operations. These trends are set to continue to drive M&A activity. After a busy 2018, which saw a 9% increase in the number of completed deals worldwide, we saw a relatively slow first quarter this year but expect a pick-up in deal-making in the coming months."