New Aviva chief executive, Maurice Tulloch, has announced a series of structural changes for the insurer as part of a wider cost savings programme
Maurice Tulloch, the chief executive of Aviva, has announced the insurer's life and general insurance businesses will return to being separately managed in the UK.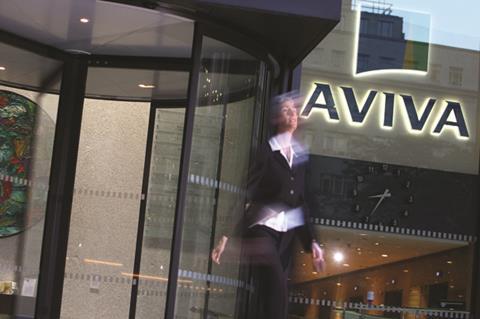 As part of the change, Colm Holmes has been appointed as chief executive of Aviva's general insurance (GI) business.
In addition, Aviva's digital direct business will be integrated into the GI business.
On the UK Life side, Angela Darlington has been appointed its interim chief executive.
Tulloch said that reducing Aviva's costs was "essential to remain competitive", as Aviva announced it also wants to reduce expenses by £300m a year by 2022.
Aviva stated it is looking to achieve this by cutting 1,800 jobs out of its current global workforce of 30,000.
Other savings will be achieved through lower central costs, savings in contractor and consultant spend, reduction in project expenditure and other efficiencies, the insurer said.
Aviva added it will look to keep redundancies to a minimum and try to reduce roles as much as possible through natural turnover.
"Today is the first step in our plan to make Aviva simpler, more competitive and more commercial," explained Tulloch.
"We have strong foundations: excellent distribution, world class insurance expertise, and our balance sheet is robust.
"But there are also clear opportunities to improve. Reducing Aviva's costs is essential to remain competitive and this means tough decisions and job losses which I do not take lightly," he added.
"We will do all we can to minimise redundancies and support people through this. I am also determined to crack Aviva's complexity, an issue which has held back our performance for too long," Tulloch explained.
Ratings agency Moody's took an optimistic view of the announcement.
"Moody's views favourably the group's continued commitment to deleveraging, via a debt reduction of at least £1.5bn, and announcement of a £300m per annum cost saving target by 2022," explained analyst Helena Kingsley-Tomkins.
"Cost reduction, driven by more focused capex spending and through the streamlining of central functions, including a 1,800 head count reduction, should support operating profits.
"Moody's expects the cost reduction will be focused, and won't impinge on Aviva's future growth," Kingsley-Tomkins added.