A drop of $13bn in capital deployed among the 23 major reinsurers making up Aon's Reinsurance Aggregate was recorded at the end of last year
The reinsurance industry remains resilient, with a dip in capital deployed, but also a rise in gross premium level, according to Aon's Reinsurance Aggregate (ARA), scrutinising reinsurers' end-of-year reports for 2018.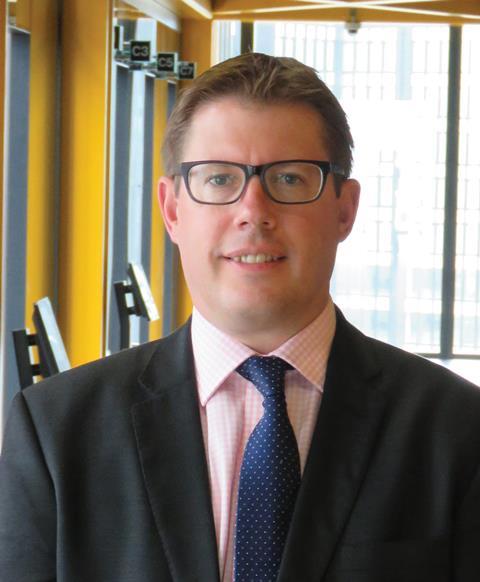 A 5% dip in capital deployed was observed at the end of last year among the 23 major reinsurers making up the ARA.
That $13bn drop left total capital deployed by the ARA at $233bn at 31 December 2018.
Gross property and casualty (P&C) premiums written by the ARA rose by 11% to $194bn, split primary insurance $108bn (up 9%), and assumed reinsurance $86bn (up 13%).
Operating performance improved in 2018, aided by a reduced, though still high, burden of natural catastrophe losses.
P&C underwriting profit of $1.3bn was a significant improvement on the loss of $9.3bn reported in 2017, aided by approximate halving of natural catastrophe losses to $11.3bn.
"The natural catastrophe losses absorbed by the private market in 2017 and 2018 are estimated at $220bn – an unprecedented total for any two-year period, said Mike Van Slooten (pictured), head of business intelligence for Aon's Reinsurance Solutions business.
"The impact to the ARA exceeded $32bn and yet overall earnings have remained positive in both years. We believe this is testament to the resilience of the sector," Van Slooten added.
The investment result was materially weaker than in 2017 and, as a result, earnings remained well below the cost of capital, Aon observed.
The total investment return fell by 29% to $21.3bn, driven by unrealised losses on bonds, Aon explained, stemming from rising US interest rates and equities, with a stock market correction in the fourth quarter.
Pre-tax profit and net income both rose by 53% to $11bn and £8.7bn, respectively, with only a handful of ARA constituents reporting overall losses.
Despite positive earnings overall, ARA total equity fell by 8% $184bn, driven by the return of capital to investors, unrealized losses on bonds taken directly to equity and strengthening of the US dollar.
Return on common equity (RoE) among the ARA grouping stood at 4.2% in 2018, up from 2.7% in 2017.
That compares with Willis Re's recent report suggesting catastrophe-exposed reinsurers had an aggregate underlying RoE of just 2.7% last year.
Aon also made the point in another recent report that 2018's drop in reinsurance capital needs to be taken in the context of nearly 30% capital increase since 2011.
The group of reinsurers making up the ARA report represent about half the P&C reinsurance industry, Aon noted.
The 23 reinsurers were: Alleghany, Arch, Argo, Aspen, Axis, Beazley, Everest Re, Fairfax, Hannover Re, Hiscox, Lancashire, Mapfre, Markel, Munich Re, Partner Re, QBE, Qatar Insurance, Renaissance Re, Scor, Sirius, Swiss Re, Third Point Re and WR Berkley.