Bermudian re/insurer Fidelis has appointed a CEO to lead its re/insurance "partnership pillar" engaging with capital markets backers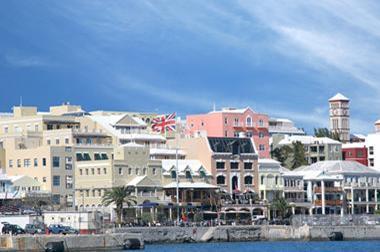 Philip Vandoninck has taken the CEO role at Fidelis' freshly branded Socium "partnership pillar".
Vandoninck has been on board at the Bermudian re/insurer since March 2015 as its head of international underwriting.
Fidelis said in his newly defined role he would lead a team to serve its existing third party relationships as well as develop new ones.
"Philip has ably demonstrated his underwriting and business acumen," said Richard Brindle, chairman and group CEO of Fidelis, which he co-founded in 2015, after previously leading rival re/insurer Lancashire.
Brindle added: "He has been integral to the success and growth of our partnership pillar. I am pleased to confirm his appointment to this role."
Vandoninck was previously head of international underwriting business at Hiscox for the decade from 2004 to 2014.
"I am delighted to take on this role as we increase our focus on our risk allocation capabilities," he said. "Fidelis has the ability to access business in excess of its own balance sheet appetite."
Vandoninck continued: "Fidelis' partners can benefit from its underwriting outperformance and Fidelis' access to a diversified portfolio of business, from property reinsurance to bespoke and specialty classes.
"Fidelis adopts a tailored partnership approach with rated carriers as well as third party capital investors, and offers partners the opportunity to support a broad range of product lines if desired," he added.