A clash between digitalisation and legacy hardware, climate change, the rise of 5G, genetic testing and fiscal flexibility - all listed as key emerging risks in Swiss Re's latest Sonar report
The Swiss Re Institute has released its annual Sonar report for 2019 identifying 15 key emerging risks and five emerging trends for re/insurers.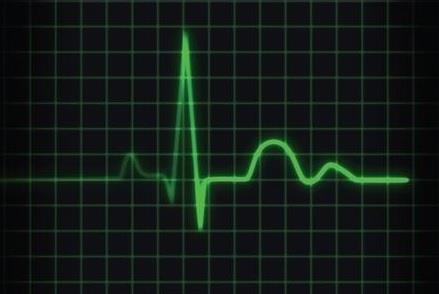 Five high-impact trends for re/insurers, included: digital technology's clash with legacy infrastructure; new risks emerging from the spread of 5G mobile networks; increasingly limited fiscal and monetary policy flexibility; and genetic testing and its implications for the insurance industry.
The identified risks are relevant to life and non-life insurance, asset management, as well as operations and broader macro conditions.
The 15 emerging risk themes identified by the report included the rising vaccine hesitancy, hazards of cosmetic surgery tourism, artificial intelligence and healthcare, concussion injuries in sports, the warehouse of the future, and the skills gap as baby boomers retire.
"Swiss Re and the insurance industry at large first flagged climate change as an emerging risk many decades ago", says Patrick Raaflaub, Swiss Re's group chief risk officer.
"The risk has now 'emerged' but associated and challenging uncertainties still remain, such as the implications on life and health insurance," Raaflaub added.
There were five emerging trend spotlights listed in Swiss Re's study.
New tech meets ageing infrastructure
Today's hardware in areas of critical infrastructure, including smart electric power grids or pipelines and hospitals is often outdated, the report emphasised.
The report explains that, as a consequence, insurers face higher risk accumulation and unexpected loss potential in the areas of property damage, bodily injury, business interruption and cyber risk.
5G off the leash
The rise of 5G will enable wireless connectivity in real time for any device through the internet of things (IoT), such as autonomous cars or sensor-steered factories.
Current concerns regarding potential negative health effects from electromagnetic fields are likely to increase, the report suggested.
The Sonar study also highlighted hackers can exploit 5G speed and volume to acquire (or steal) more data faster. Major concerns included possible privacy and security breaches, as well as espionage.
Limits to central bank tinkering
There is a growing consensus that another economic downturn will need a fiscal response, the Sonar study said.
The report said the re/insurance industry could benefit if changes to policy bring growth and financial stability.
However, the Sonar report emphasised a rise in uncertainty, causing higher financial market volatility and declines in asset valuations, are a potential risk factor.
Genetic testing's growth
Over the past years, the cost of genetic testing has declined significantly and with direct-to-consumer (DTC) testing kits, genetic tests are now increasingly available and affordable for individual use.
They have been widely adopted by public health systems and individuals.
The Sonar report explains this has significant implications for life insurers, both in regard to data management and regulatory constraints.
Climate change and public health
The most pronounced risks from climate change affecting human health stem from heatwaves, floods, droughts, fires and vector-borne diseases, the report said.
Millions of lives and healthcare services could be at risk.
Without action, mortality rates and healthcare costs could soar, with significant consequences for health, workers' compensation and life insurance lines of business.