After a number of transformative deals in 2018, and organic growth difficulties, increased consolidation of European insurers is expected in 2019 – finds a Moody's report
There is likely to be an increase in the volume of consolidation for European insurers in 2019, a recent report by ratings agency Moody's has found.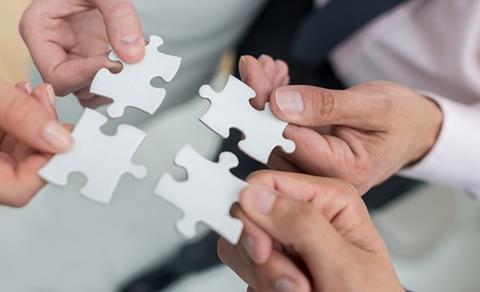 Life insurers in particular have incentives to buy and sell "closed books" – businesses closed to new customers – as low interest rates pressure margins, the report said.
Moody's expects more sector consolidation after several insurers made transformative mergers and acquisitions (M&A) deals in 2018 (see chart below).
Appetite for transformation
The Moody's study explained this included Axa, which accelerated its ambition of increasing its reliance on margins less sensitive to financial markets through the purchase of non-life insurer XL.
The report said it expected more transformative M&A as insurers accelerate efforts to change their business models, including through cross-sector transactions with asset managers and insurtechs.
"As low interest rates continue to pressure life insurers' margins, they have strong incentives to buy and sell closed book businesses," said Dominic Simpson, senior credit officer at Moody's.
"With organic growth difficult to achieve in saturated western European markets, we also see insurers as wanting to achieve scale or transform their businesses through M&A."
More closed book deals for Germany
Low interest rates have pressured margins on UK annuities and German traditional savings products with guaranteed rates, the report found.
Moody's expected German life insurers, facing limited growth prospects, to place more such books into run-off rather than to invest to make them competitive.
Furthermore, the Moody's report foresaw an increase in closed book consolidation activity in Germany reflecting improved visibility over the impact of closed book disposals on Solvency II ratios.
The German regulator's recent approval of the sale of Generali's traditional German life business was also supportive, according to the report, and Moody's saw the potential for more deals of this kind in the UK as well.
Lack of organic growth M&A catalyst
Organic growth in many western European markets has been constrained by already significant insurance penetration, intense competition, and subdued economic growth, according to the Moody's report.
Moody's has therefore identified incentives for buyers to carry out incremental acquisitions to enhance their scale and market position, while also unlocking cost efficiencies.
The Moody's study also found this will be facilitated by excess capital, with Solvency II ratios generally at healthy levels.
At the same time, companies continued to identify non-core operations that may be sold, said the report.
M&A credit implications
The credit impact of individual deals depended on a series of factors including the rationale for the transaction, the funding mix and the associated execution risk, said Moody's.
Generally, the report viewed M&A activity as a negative credit event for the acquirer over the short-term due to the integration risk and capital impact associated with the transaction.
Nevertheless, in the medium-to-long term the Moody's study explained it may hold a more positive view once the execution risk has faded, capital is replenished and the franchise is strengthened.