Alternative risk transfer, political violence and management recall lines of business are the focus of role changes at Allianz Global Corporate & Specialty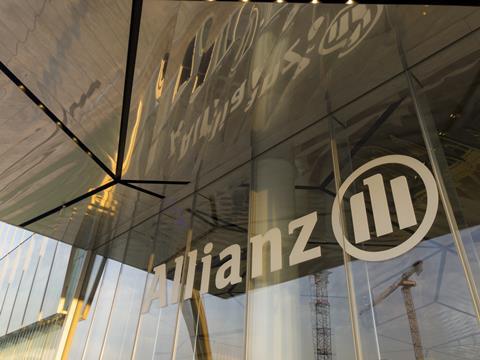 Allianz Global Corporate & Specialty (AGCS) has appointed new leaders within its alternative risk transfer (ART) and crisis management business lines.
Christof Bentele, formerly head of global crisis management, assumes a newly created role as head of global client management within its ART business.
Based in New York, Bentele will report to Michael Hohmann, global head of ART.
Bentele joined AGCS in 2014 to launch its crisis management practice. Before that he served in chief broking officer positions at JLT and Aon, both in London, before that working at insurer AIG in Frankfurt.
Hohmann commented: "Christof has always put the customer at the centre of what he does and I am extremely pleased that he has joined ART and is now helping us further develop our client solutions and services.
AGCS set up its ART practice in November 2018 to design "tailored multi-line, multi-year or parametric risk management solutions for businesses", beyond traditional underwriting products.
Hohmann continued: "Alternative risk transfer typically involves designing complex deals and programs which are tailored to the needs of a specific company and, with Christof's support, we aim to make this process as smooth as possible for our customers."
Two successors for Bentele's previous role within a reorganised crisis management practice were also announced by AGCS.
Björn Reusswig is appointed head of global political violence and hostile environment solutions.
Finally, Stewart Eaton will be the the German specialty insurer's new head of global crisis management recall.
Both Reusswig and Eaton report to Ciara Brady, global head of liability at AGCS.
Brady commented: "AGCS entered the crisis management business in 2015 and has had tremendous success building our footprint as a market leader. With the move of Christof to ART, I wanted dedicated leaders for these highly specialised and unique product suites.
"Both Björn and Stewart have the underwriting expertise and global insight to help AGCS be the insurance partner our clients need. I welcome them to my leadership team, and look forward to working with them in future," she added.